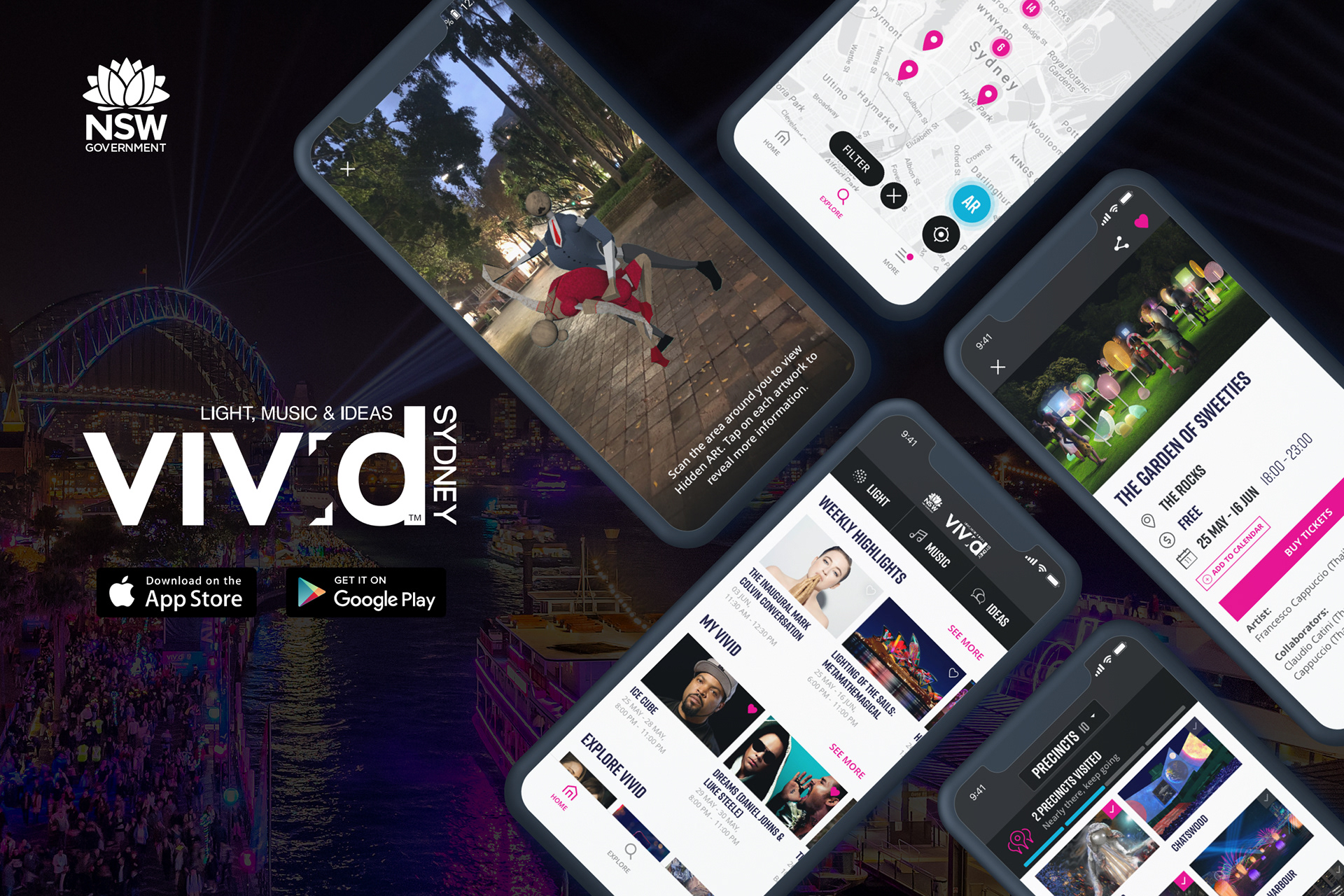 Overview
Vivid Sydney is
the world's largest festival
of light, music and ideas. Collaborating with Destination NSW we completely redesigned and developed the Vivid Sydney 2018 iOS and Android app.
In 2018 Vivid Sydney attracted 2.25 million attendees and injected over $172 million into NSW's visitor economy.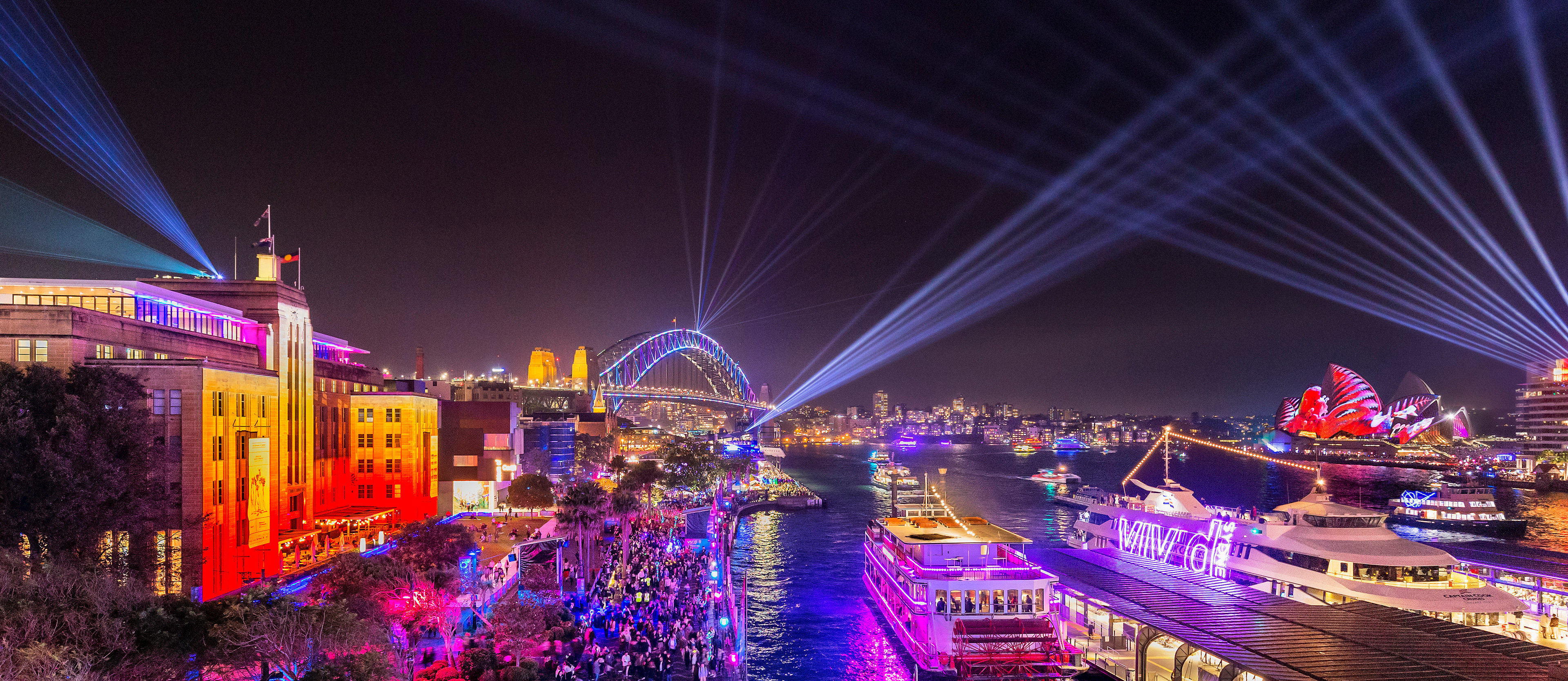 What we did
With a focus on simplicity and ease of navigation, the app needed to incorporate a personalisation feature, an AR camera to support AR activations, an audio tour feature and a gamification element.
Personalisation
A new personalisation feature allowed users to easily navigate and discover events, tailored to their interests, location and preferred dates.
AR (Augmented Reality)
A completely new way of interacting with Vivid Sydney, augmented reality extended throughout the 2018 festival. Fitzroy Gardens in Kings Cross was transformed into an 'Augmented Garden' of Hidden ARt. Using the app's AR camera, users were able to unlock 4 new TAFE student artworks each week throughout the festival.
To aid with congestion around the wayfinders, the new AR feature was also used as a festival guide. When near an installation, app users could use the AR camera to locate a floating Vivid Sydney information icon. Upon tapping the AR icon, contextual information about the art was revealed, providing visitors a greater understanding of the meaning behind the installation in front of them.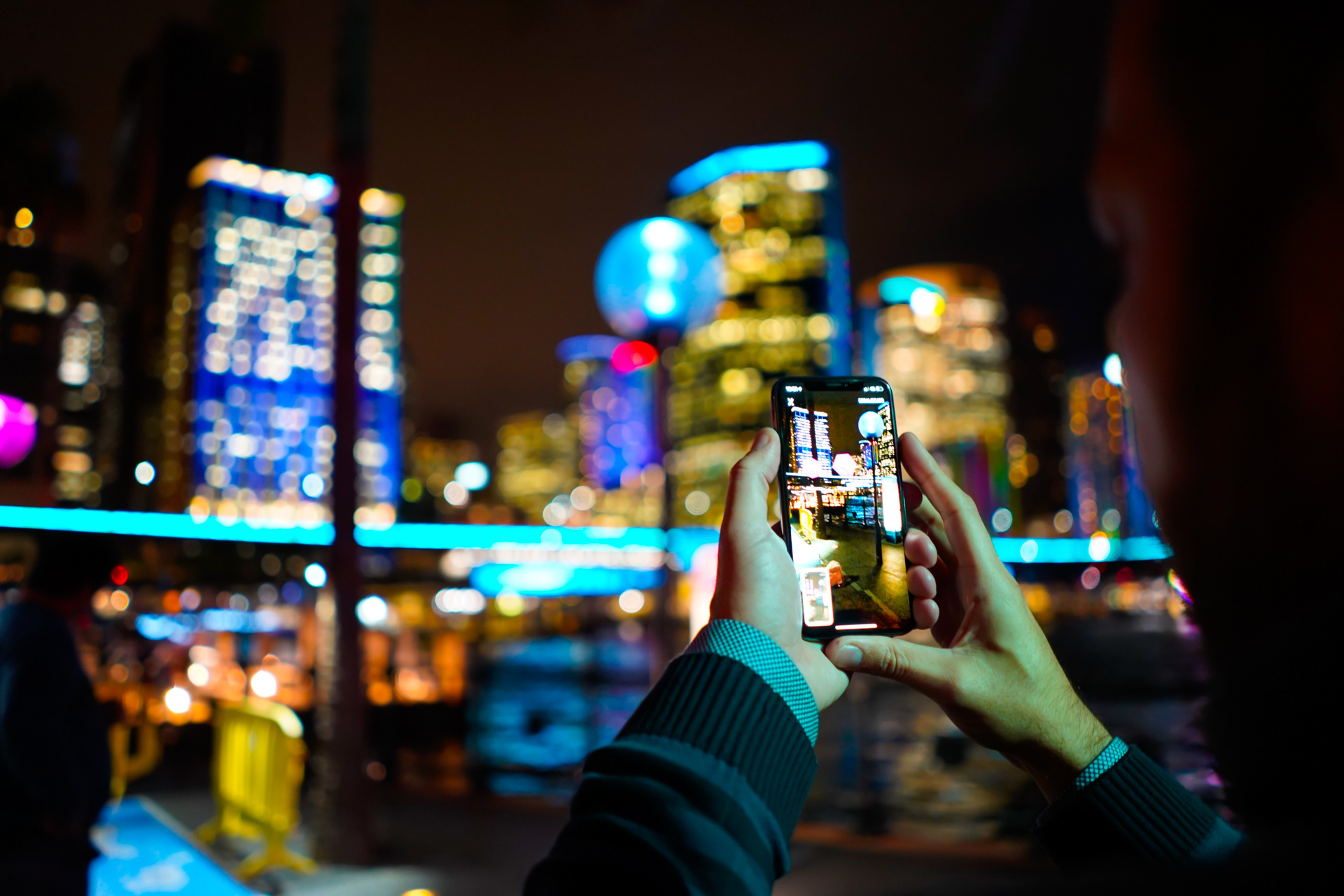 Gamification
To encourage visitors to explore as much of the festival as possible, the Vivid Sydney app included a gamification feature. Each time a user visited a new precinct, their progress was automatically tracked, and logged as a 'digital passport stamp' in their personalised app. Once a user visited any 4 of the 10 festival precincts, they went into the draw to win 1 of 5 Samsung Galaxy S9+ phones.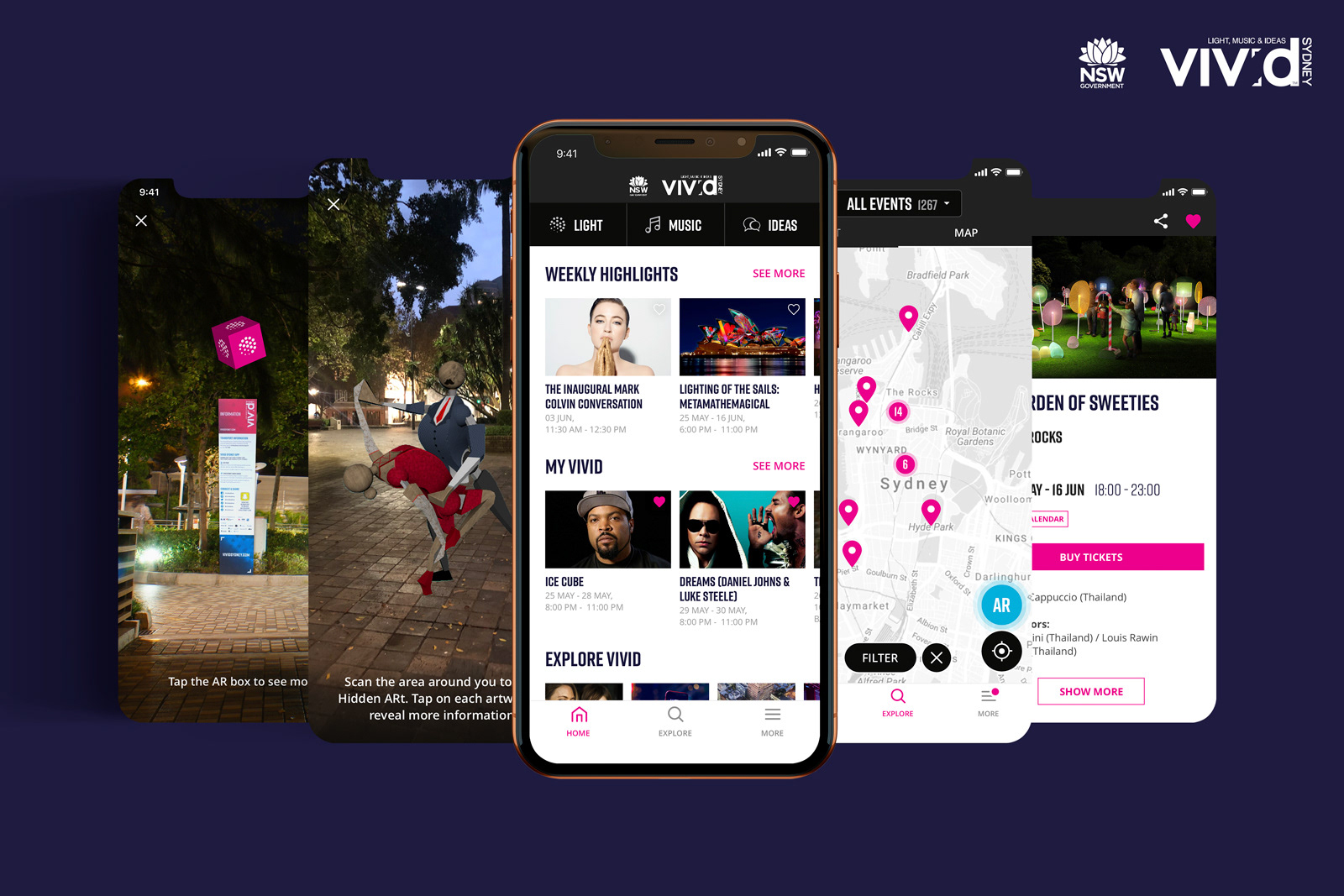 Achievements
Designed 2018 Vivid Sydney app with 100,000+ new installs in a month with millions of views, key features included personalisation, gamification & an AR camera view which allowed users to unlock & discover artwork stories throughout the festival.
Collaborated with Destination NSW, In 2018 Vivid Sydney attracted 2.25 million visitors and injected over $172 million into NSW's visitor economy.