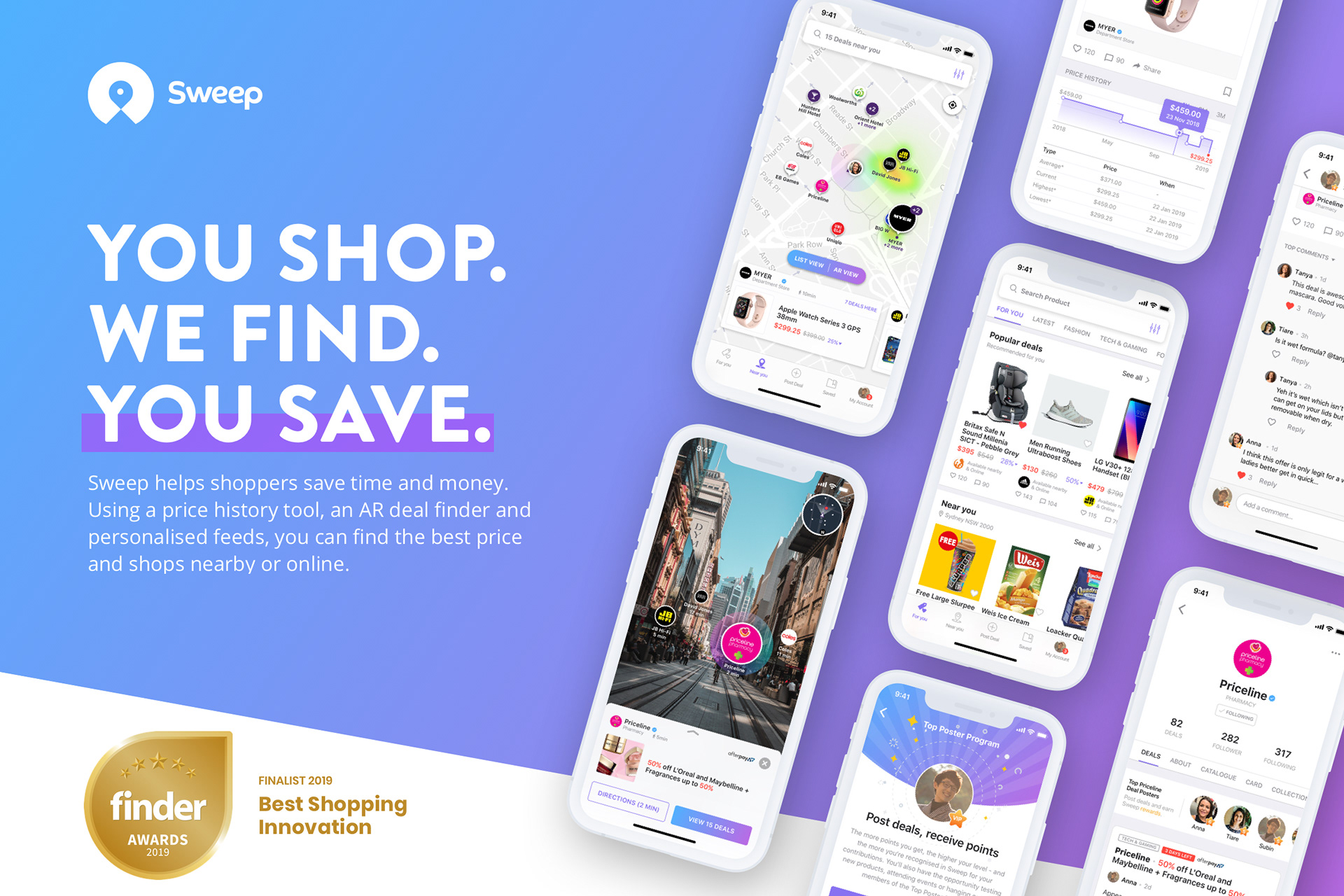 Overview
Sweep is the AI & AR-powered social shopping app. It's created to solve #1 frustration with shopping experience by giving users more power to find the best prices & shops nearby or online.
As a shopper, it's a pain overpaying and researching for a product. I was always frustrated that there was no single destination or solution that provided all I needed. Therefore, I created Sweep app to solve the problem. 
In return, Sweep solves frustration and has been nominated as a finalist for 'Best Shopping Innovation' in 2019 Finder Awards.
Role
Co-Creator | Head of Design & UX
Responsibilities
Ownership of the entire UI/UX of the product Sweep, from early-stage research & ideation, through to implementation & iteration based on key success metrics.
Direction & development of concepts, solution & design rationale to team & stakeholders, and turning these concepts into an executable strategy.
Working closely with stakeholders & development team to ensure accurate execution of all submitted designs.
Influence stakeholders and present products to investors.
What is Sweep?

Sweep helps
shoppers
save time and money.
Sweep takes the hard work out of finding the best price and shops. Using personalised feeds, an AR deal finder and a price history tool, shoppers can discover products and retailers nearby or online.


Sweep helps
retailers
increase sales and build loyalty.
How? By putting the right offer in from of the right shopper at the right time, and linking them to the retailer.

Sweep identifies when to connect and when NOT to connect - by always working for the consumer, we can deliver more sales to retailers. 
Sweep links active
shoppers
with
retailers
.
Product-Market Fit Strategy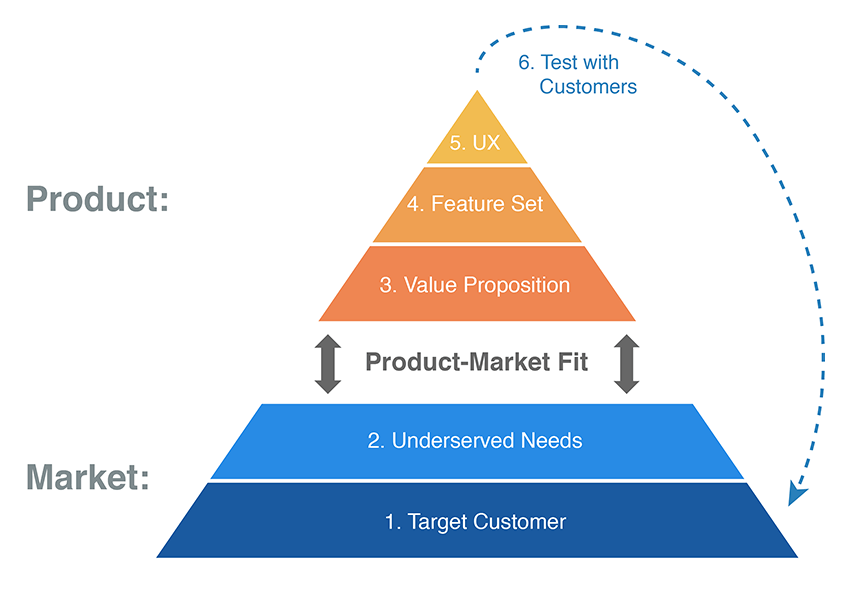 Pre-Market Research - Retail market Size
Source: Statista, Australia Post, Forbes, Brain & Company
User Research - Collect the right data.
WHO

's using a product
: Learn their context, preferences, needs, expectations. (Interviews, Surveys, Behavioural Analytics)
WHAT

it is they need
: Explore what people are doing & using to solve their problems. (Task analysis, Exploratory "mission based" task)
WHEN

they're using it
: Dig into trends that explain why people are engaging with products at certain times. (Surveys, Clickstream analytics, Interviews)
WHERE

 they're using it
: Learn where people are when they are using products (or not) - and
what gaps there are to fill
. (Remote testing)
WHY

 they're using it
: Discover why people have the expectations, needs, behave as they do in their context. (Concept testing, Remote testing)
HOW 
: Expose how people are currently behaving and what they think might help them. (Remote testing)
HOW MANY
: Understand the impact of the scale of the behaviours observed. (A/B testing, Clickstream analytics)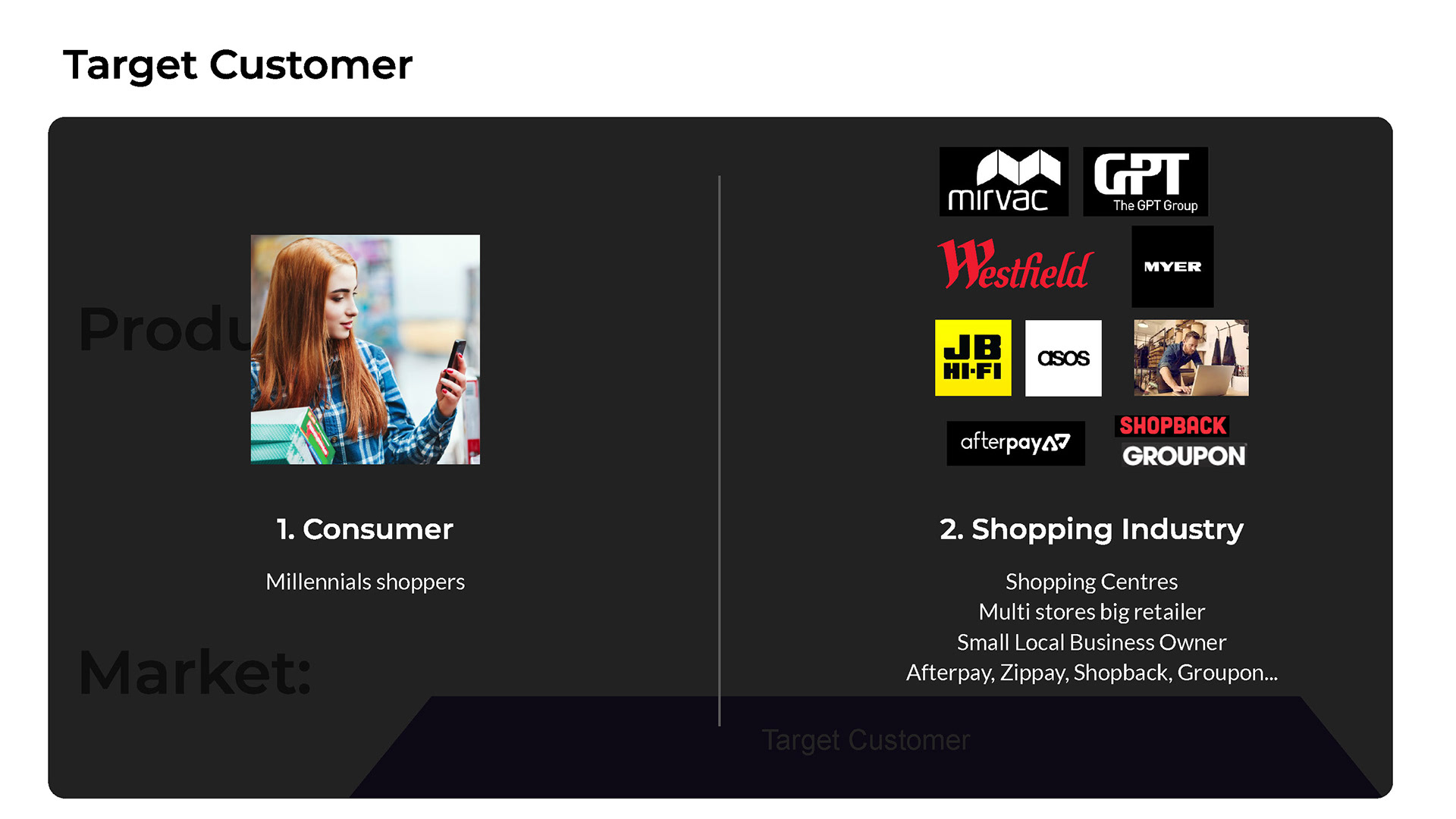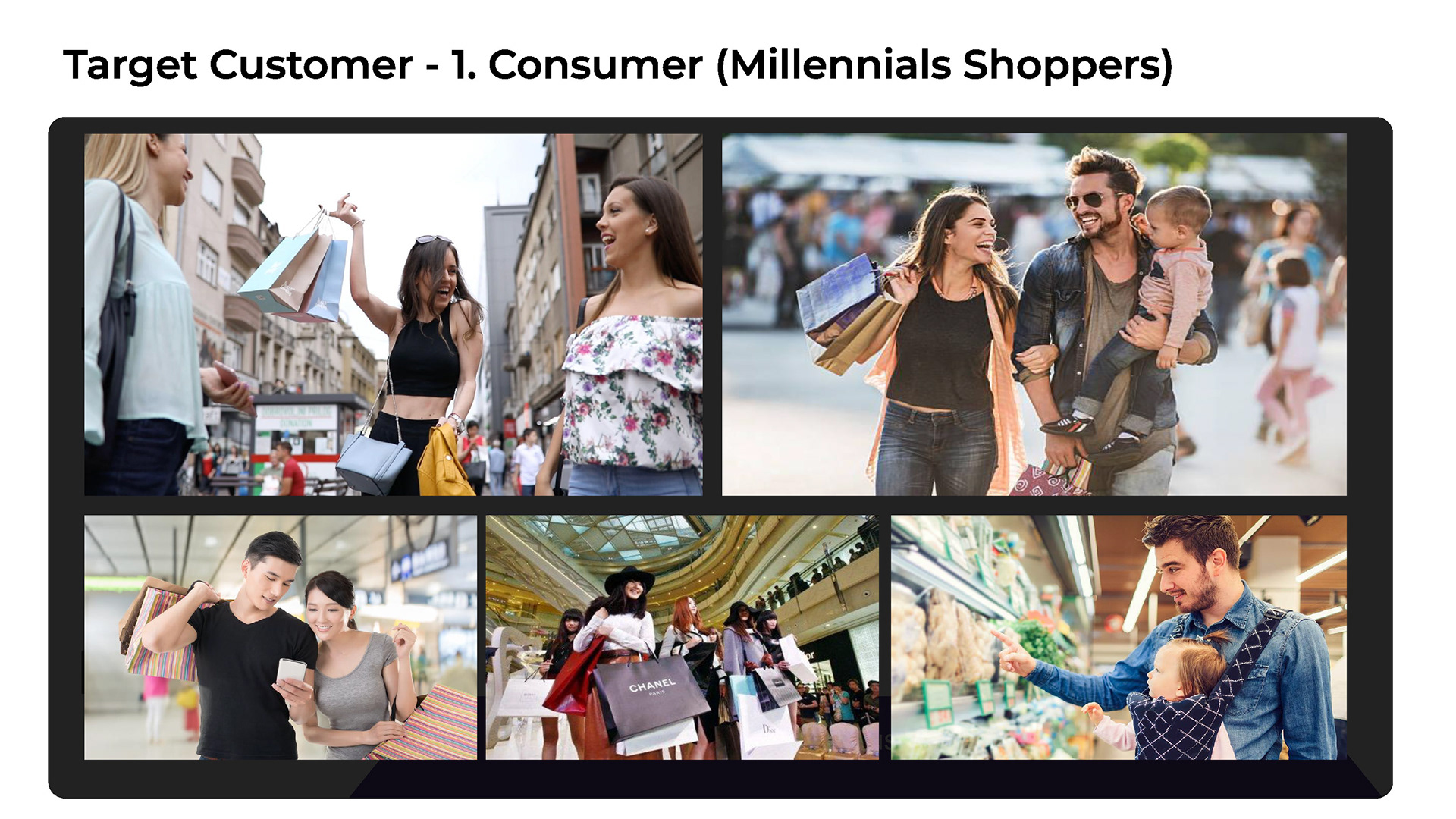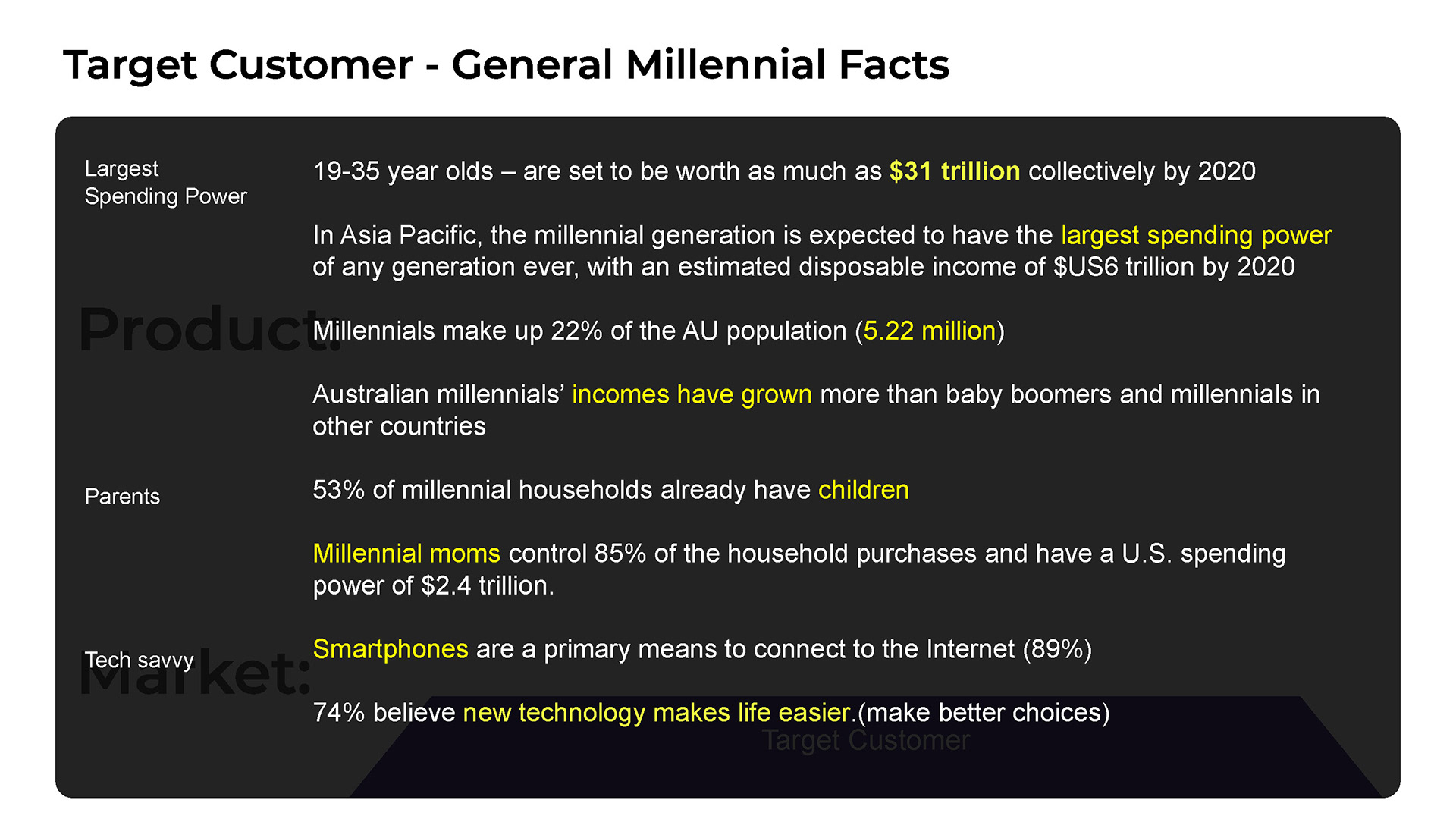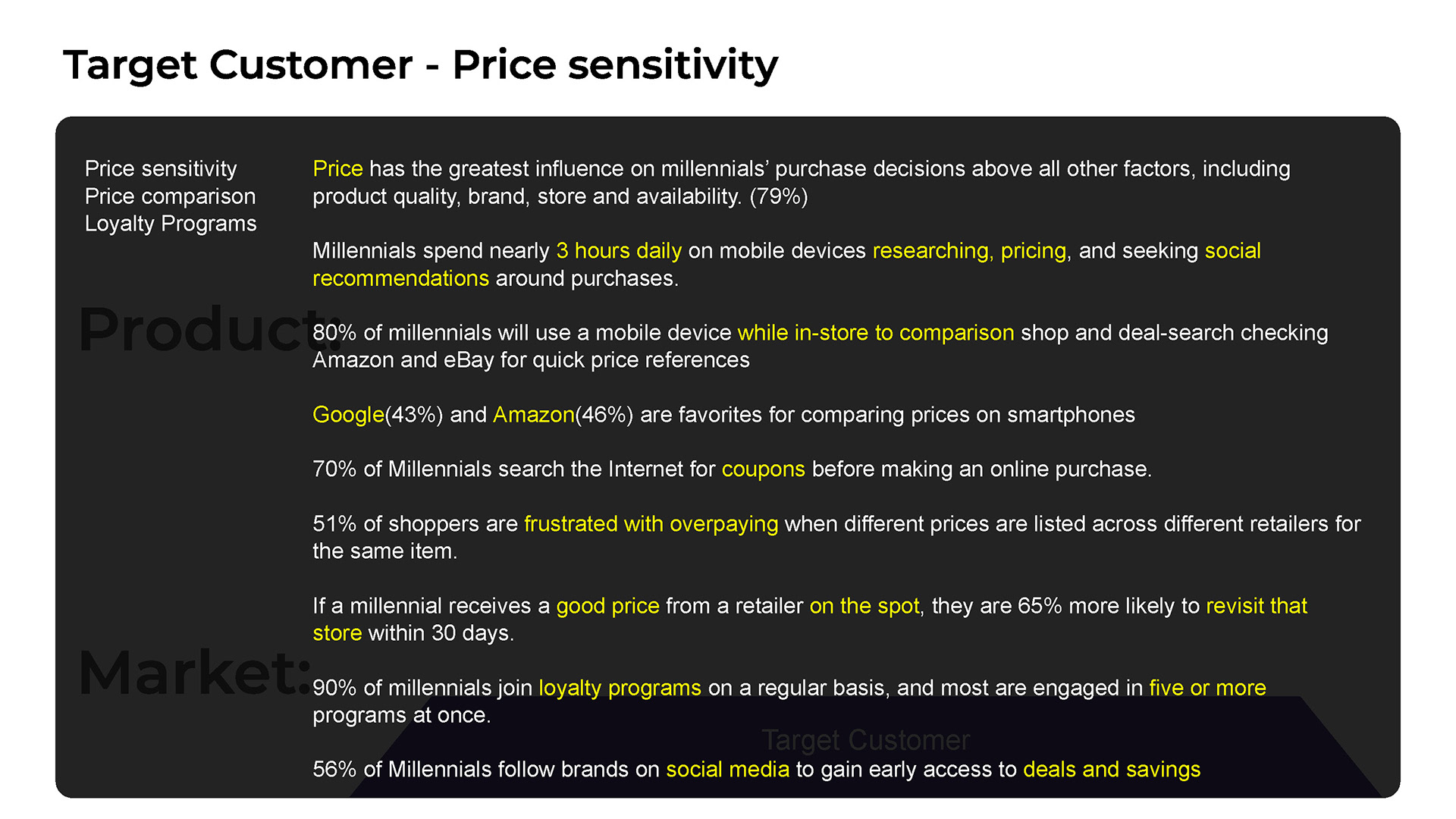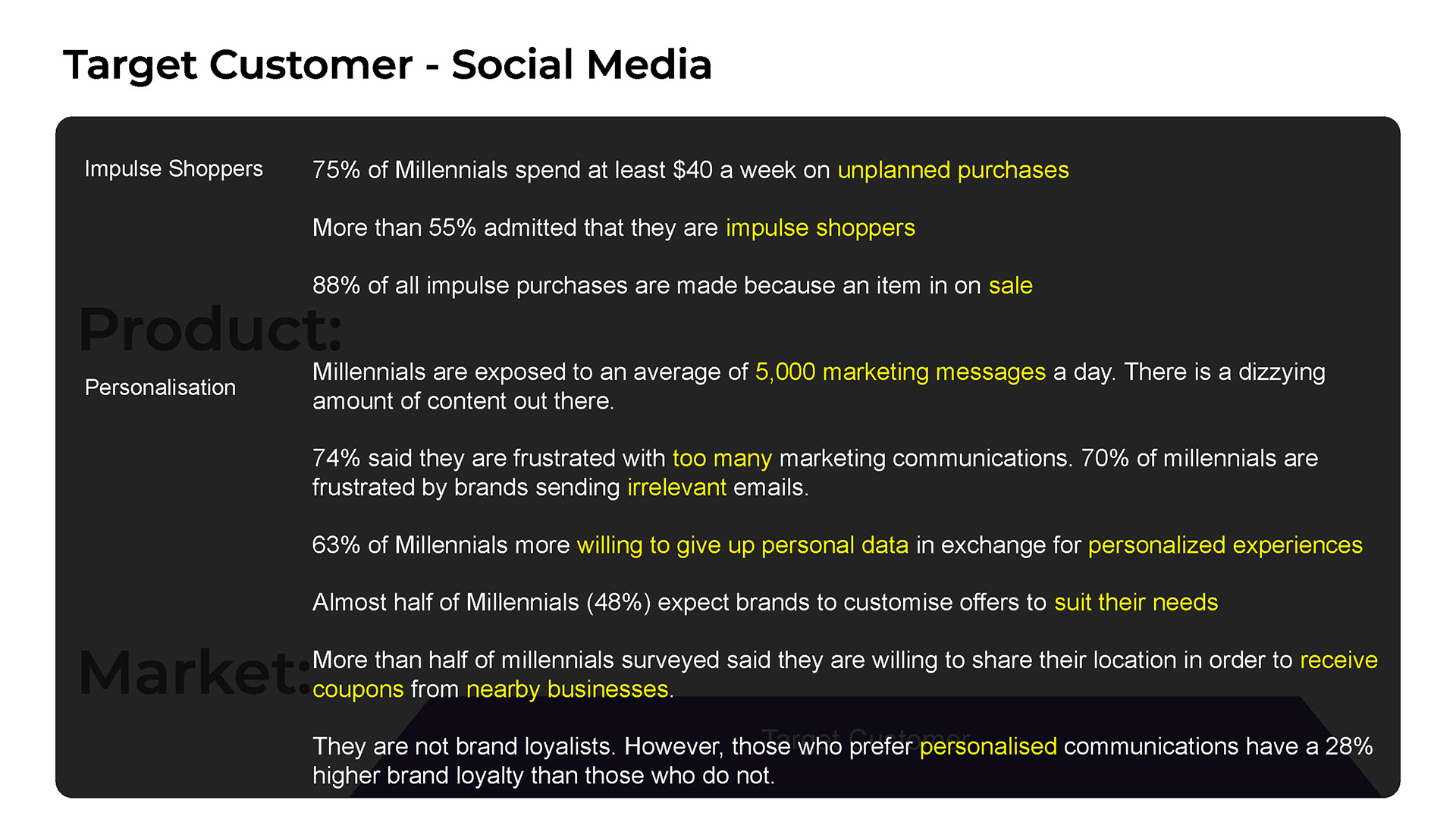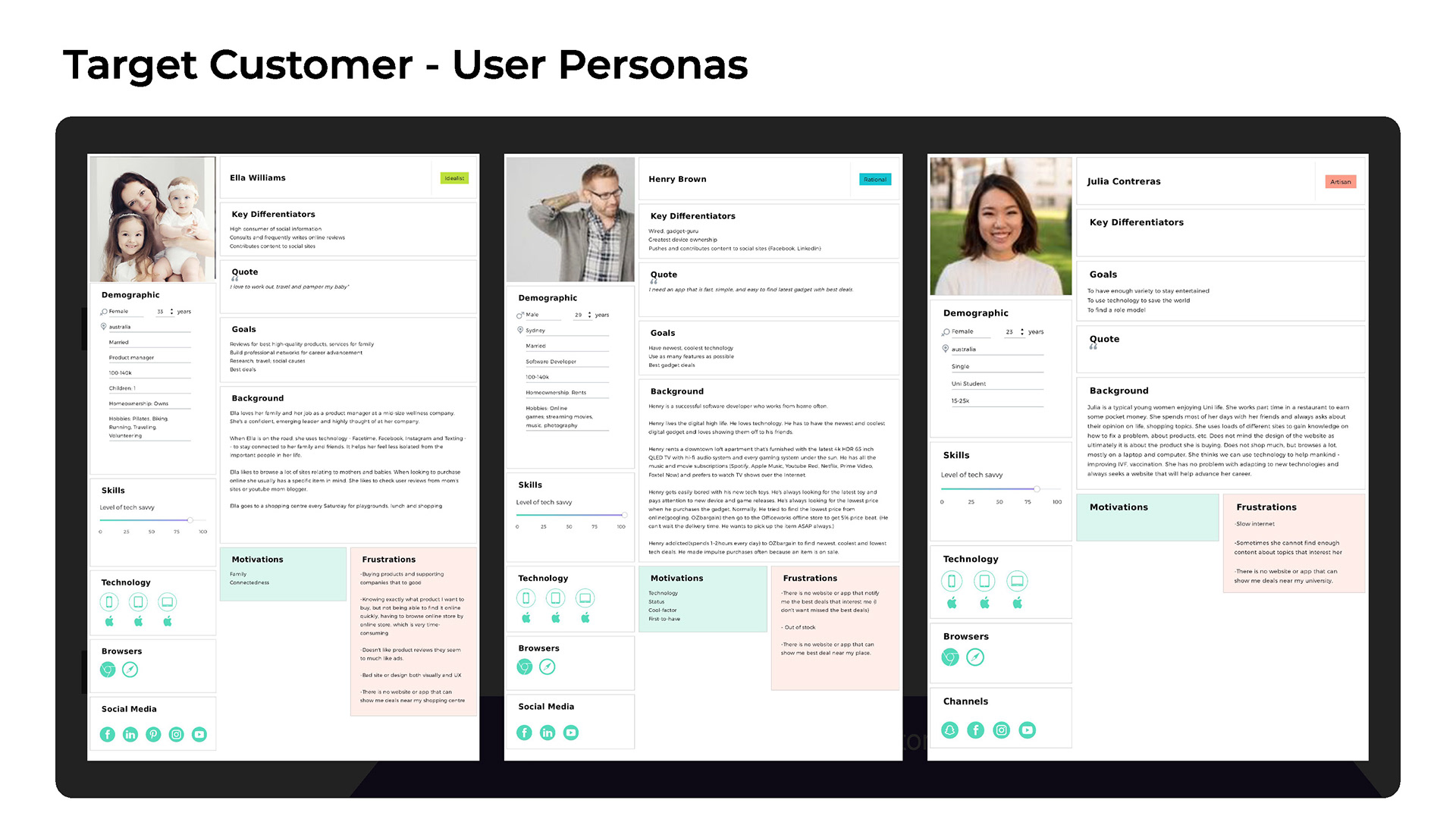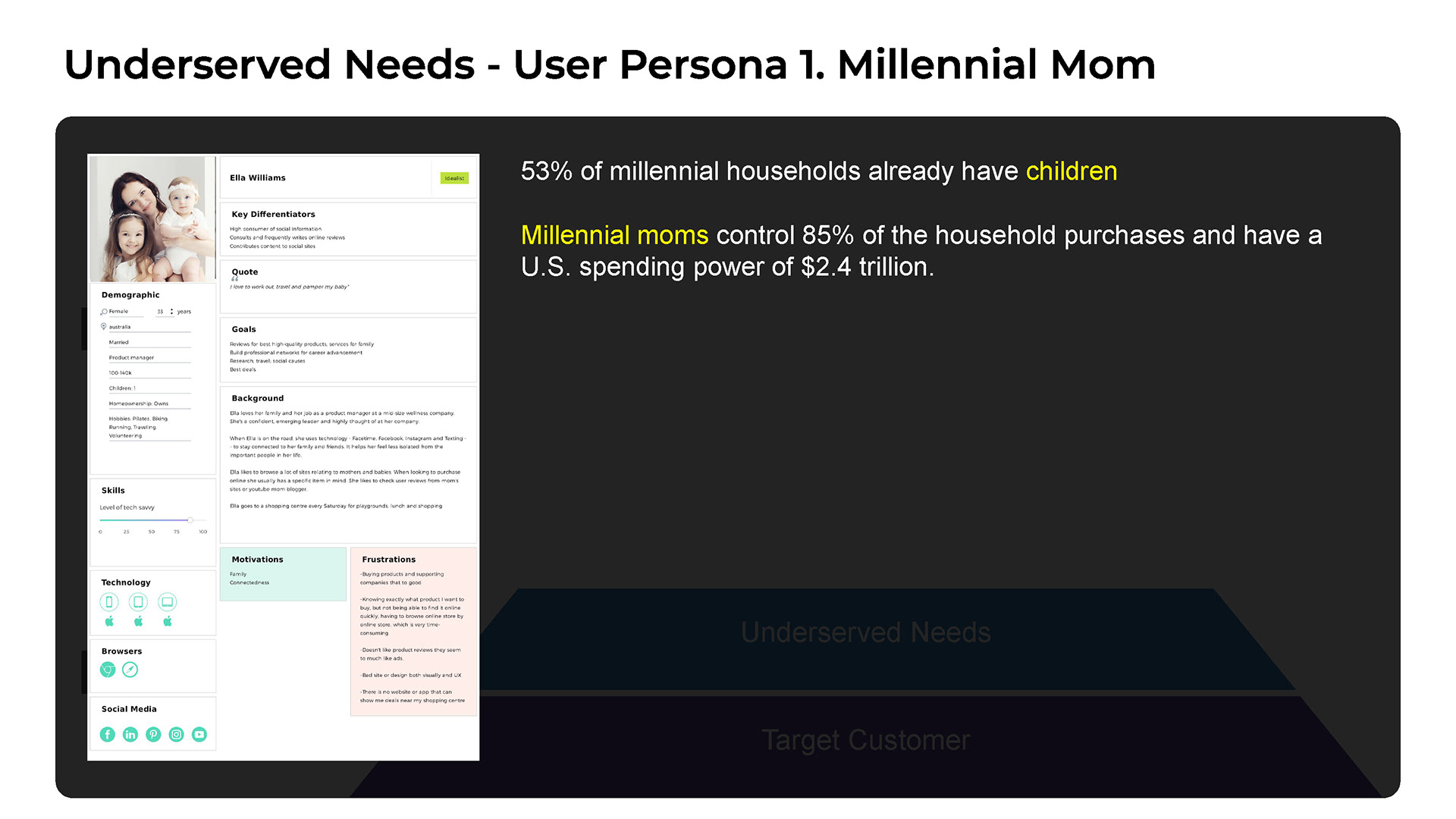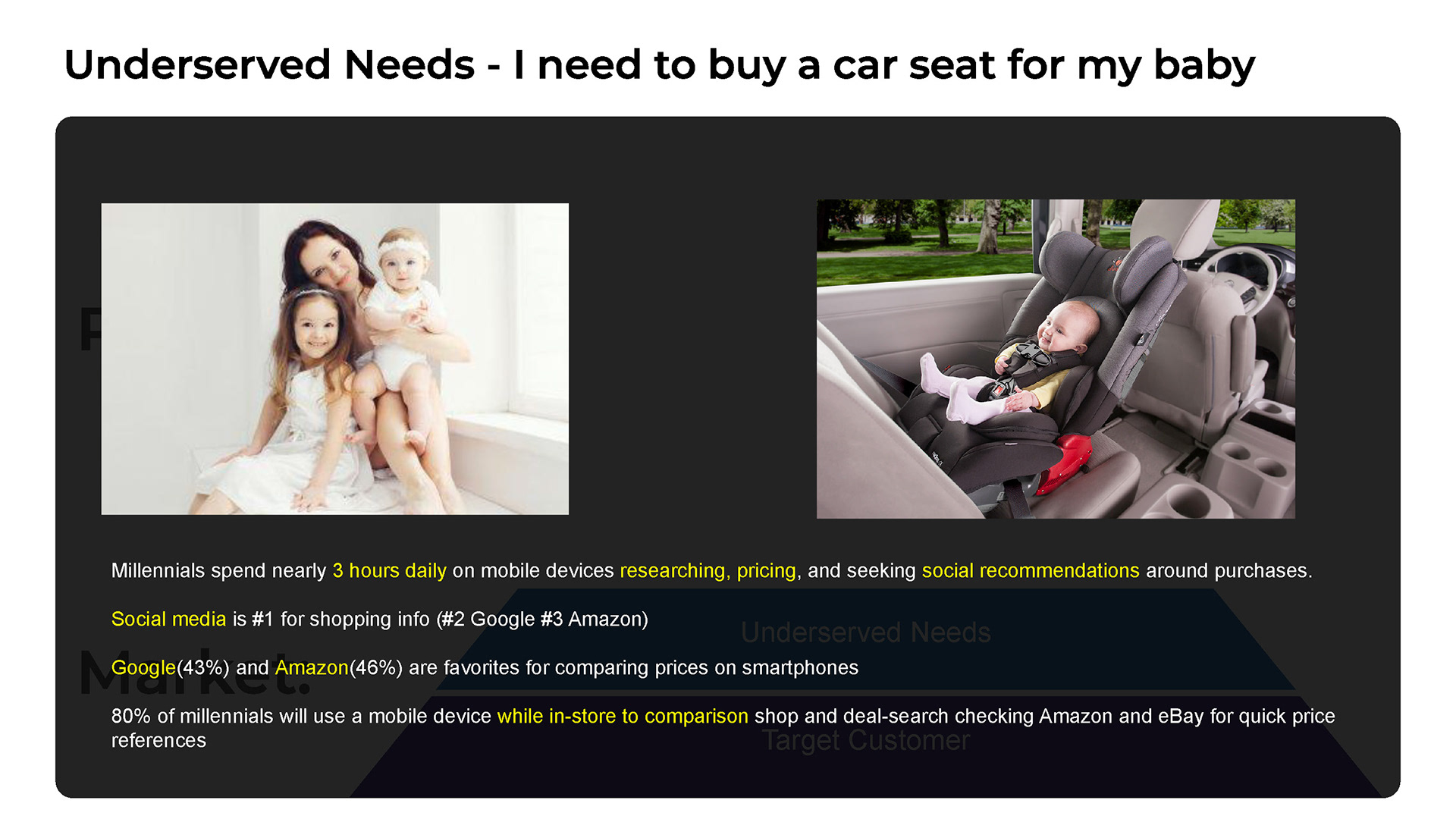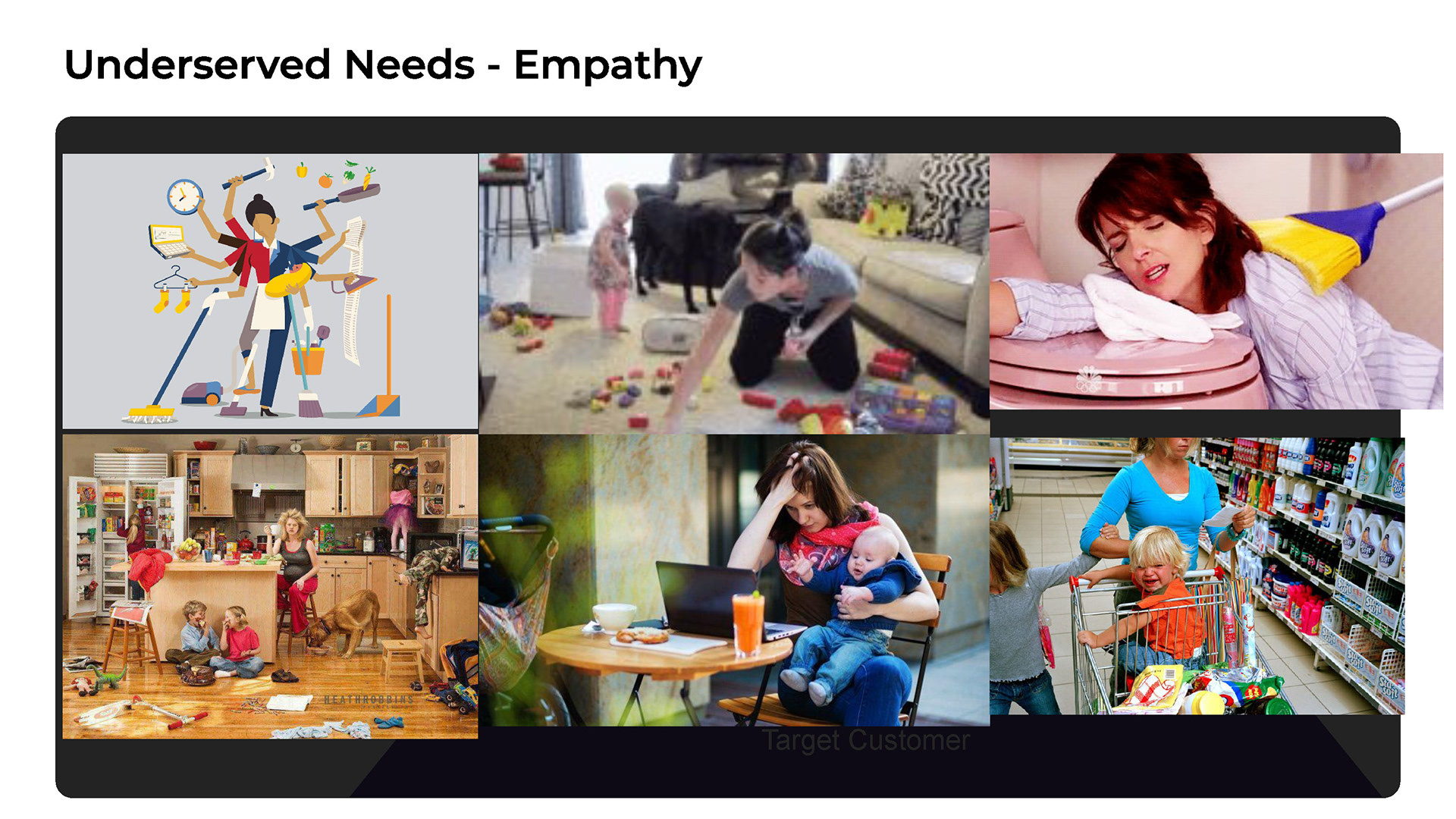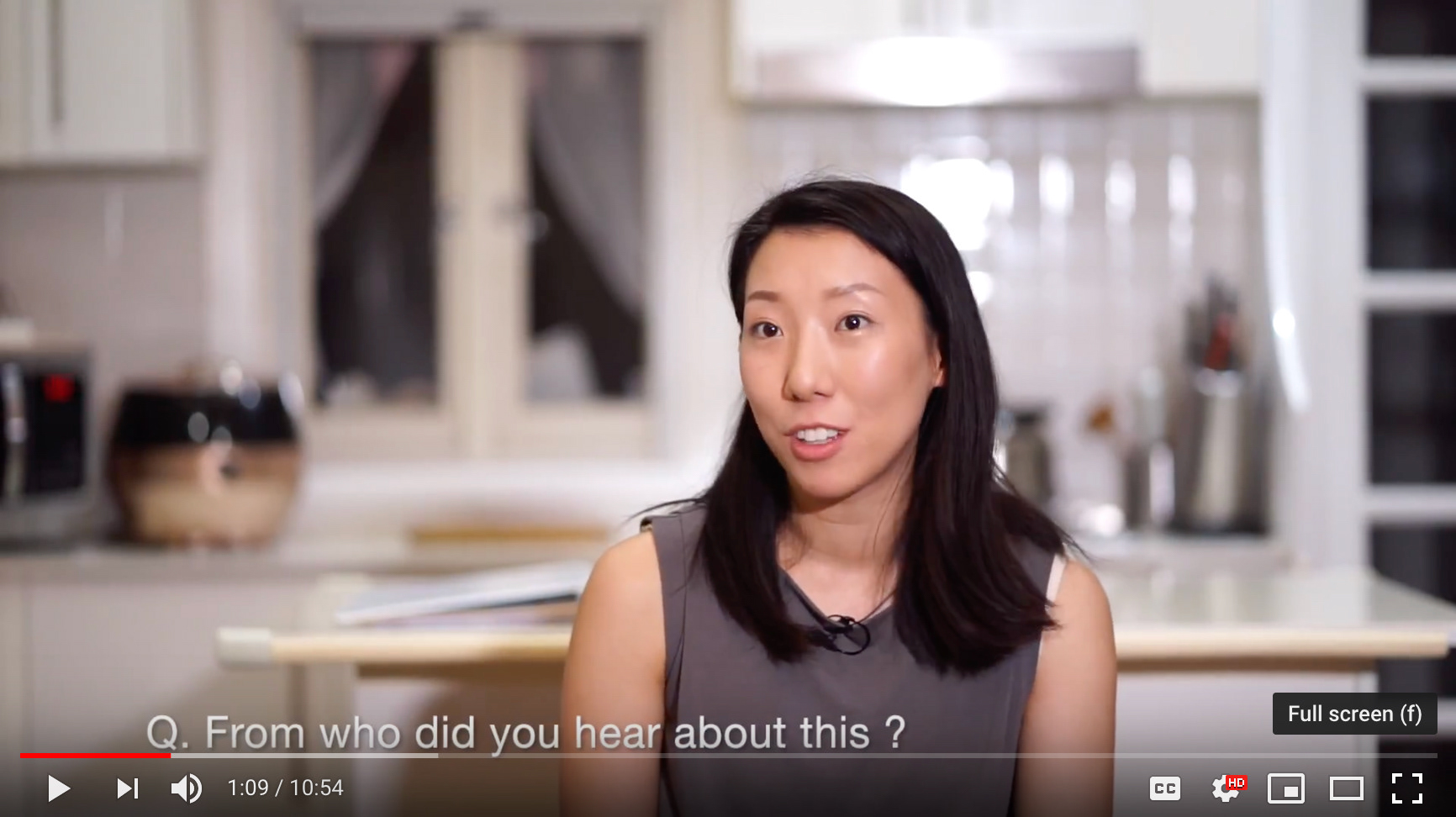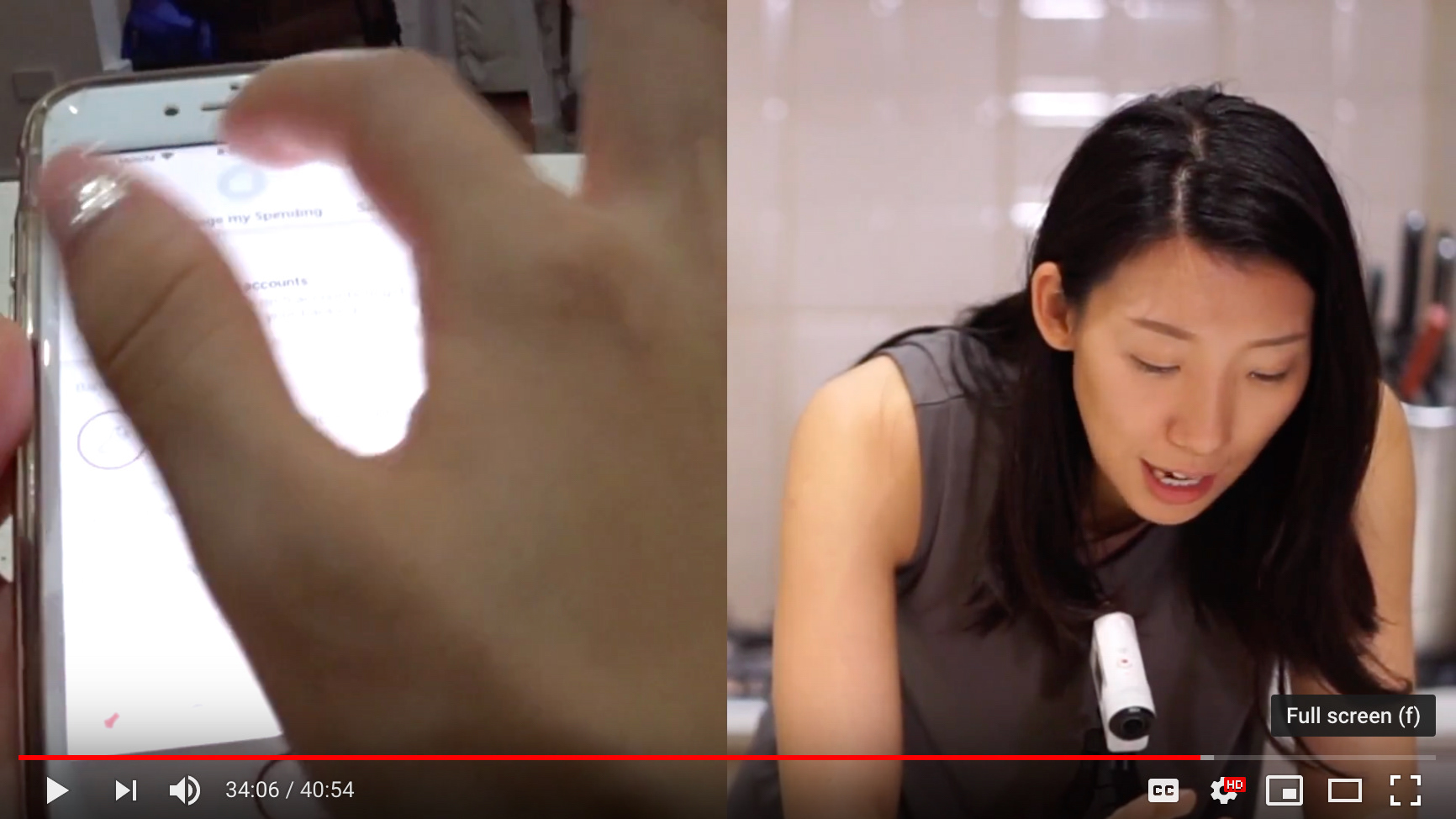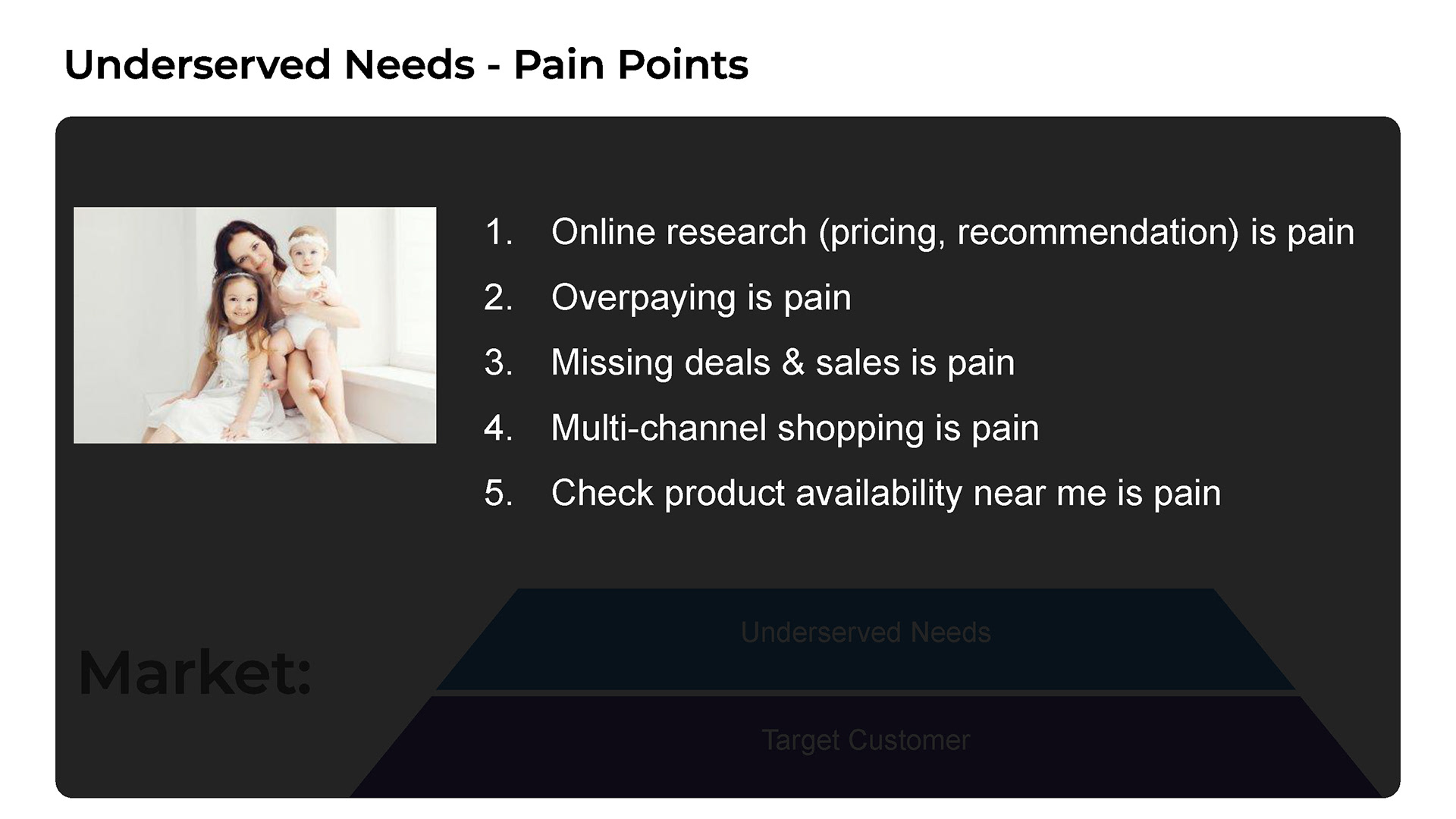 Solution
See all products in one place
See offers nearby
Price history and alerts
Builds a trusted community of shoppers
Personal recommendations and reviews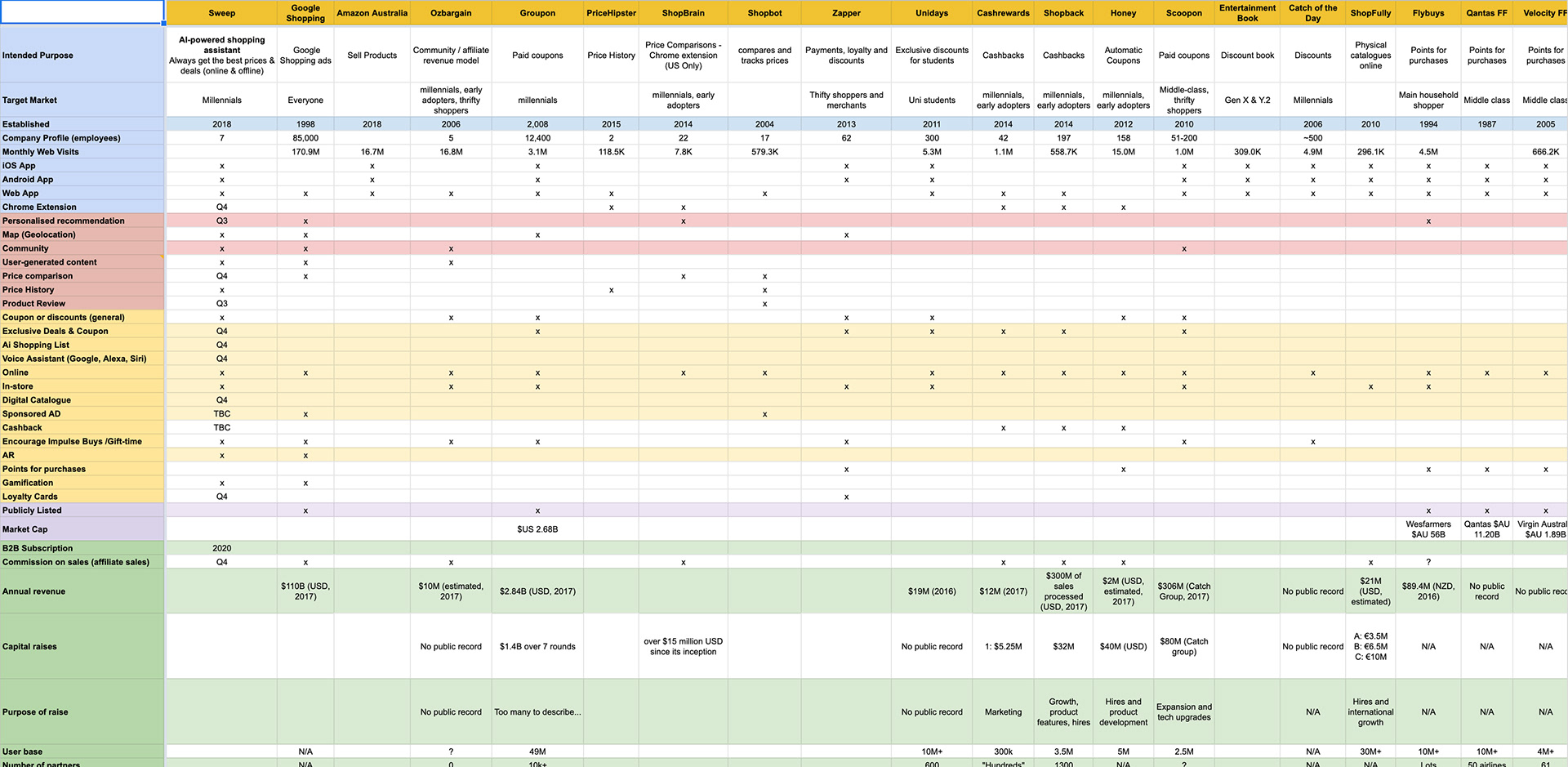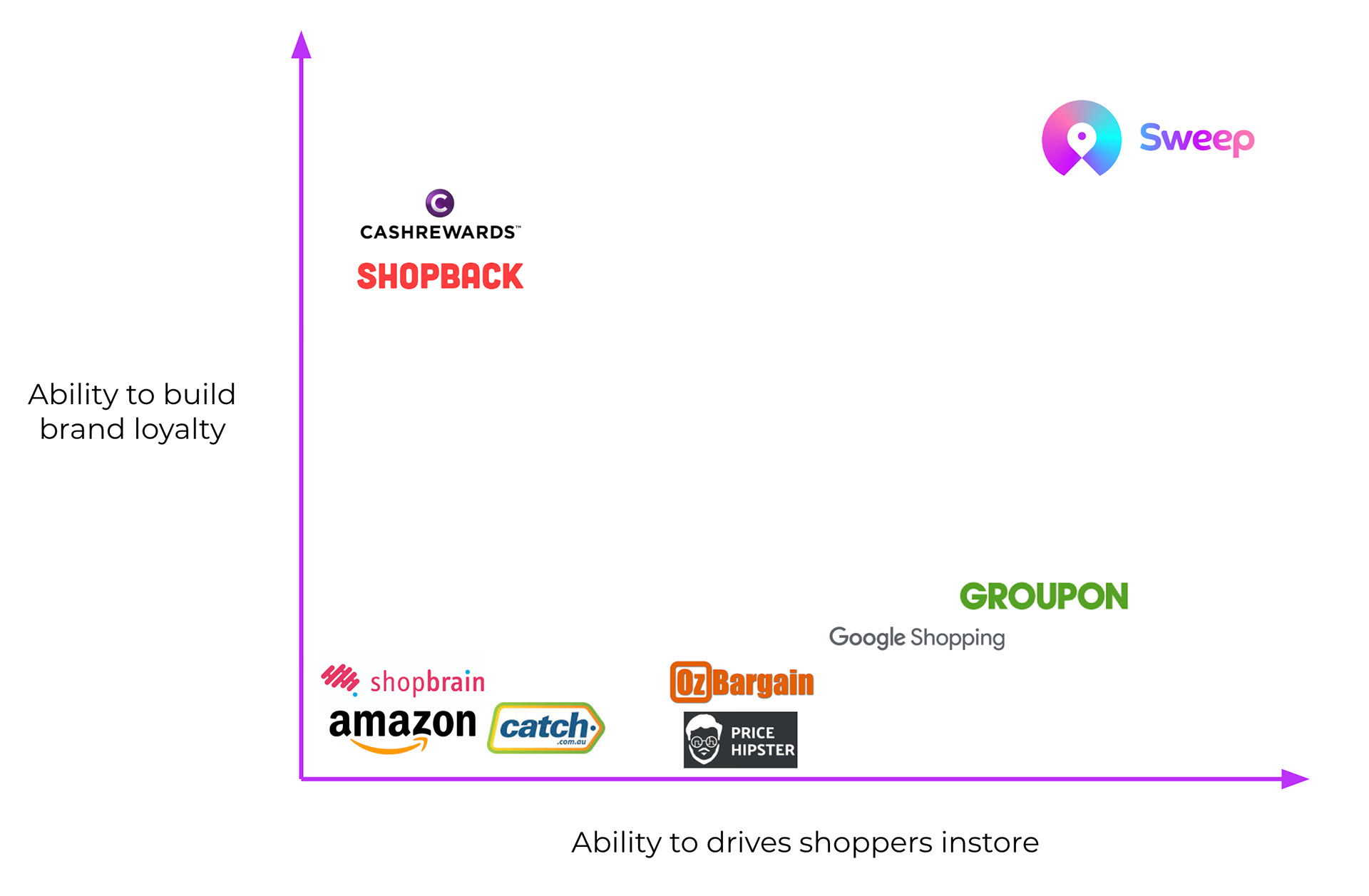 A shopping platform to link shoppers & retailers with the right deal at the right time

4. Feature Set (MVP & Roadmap)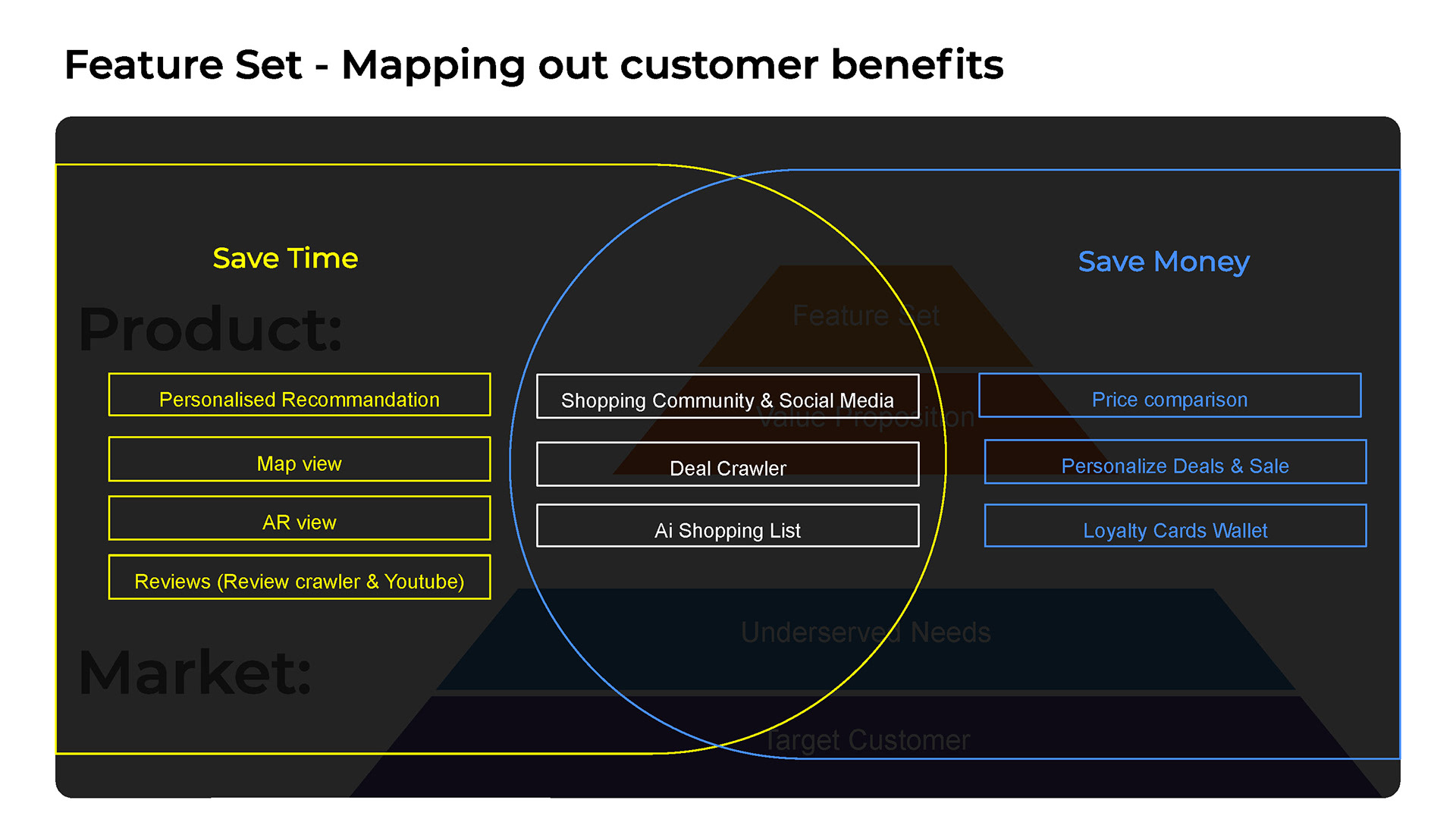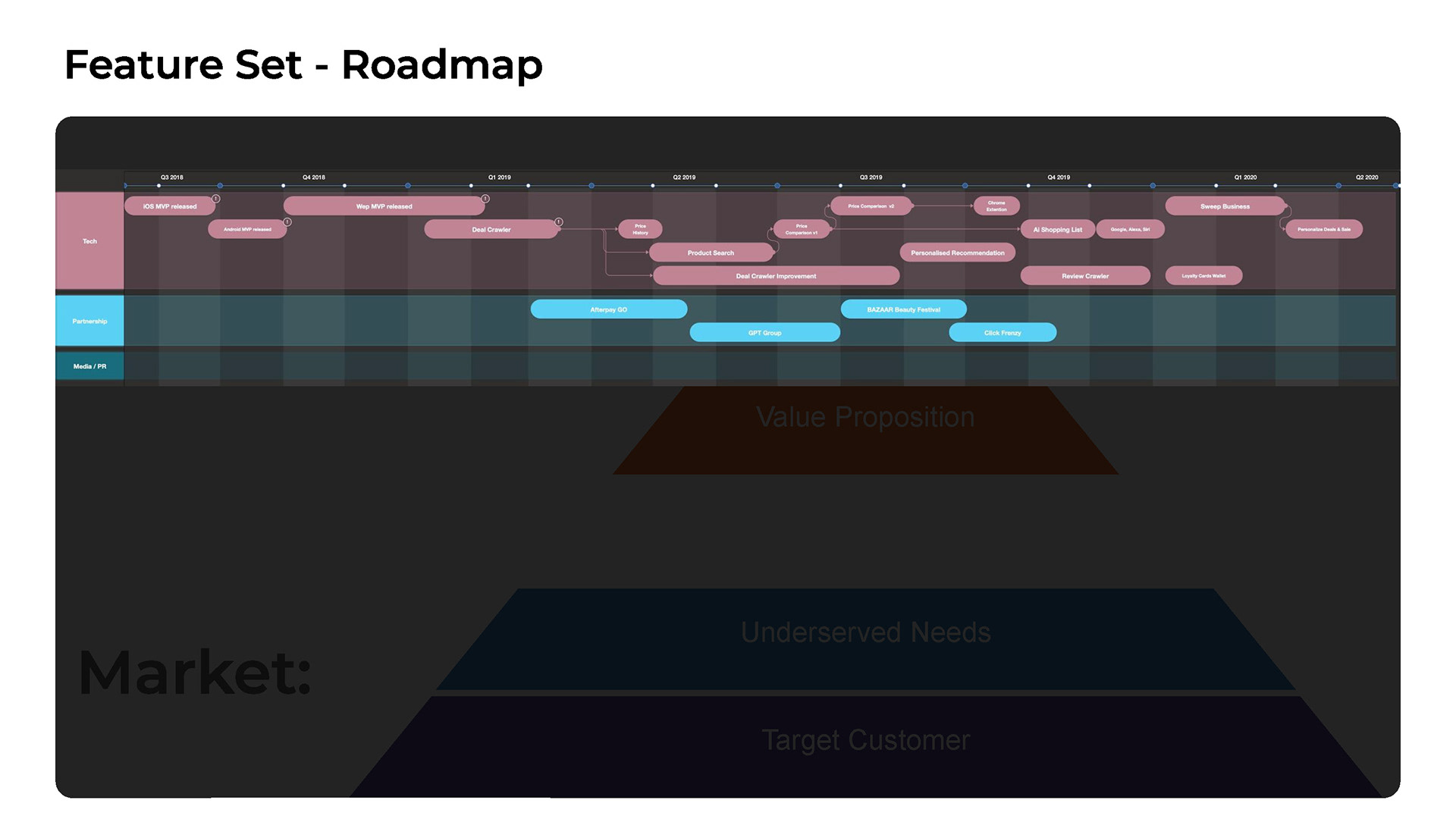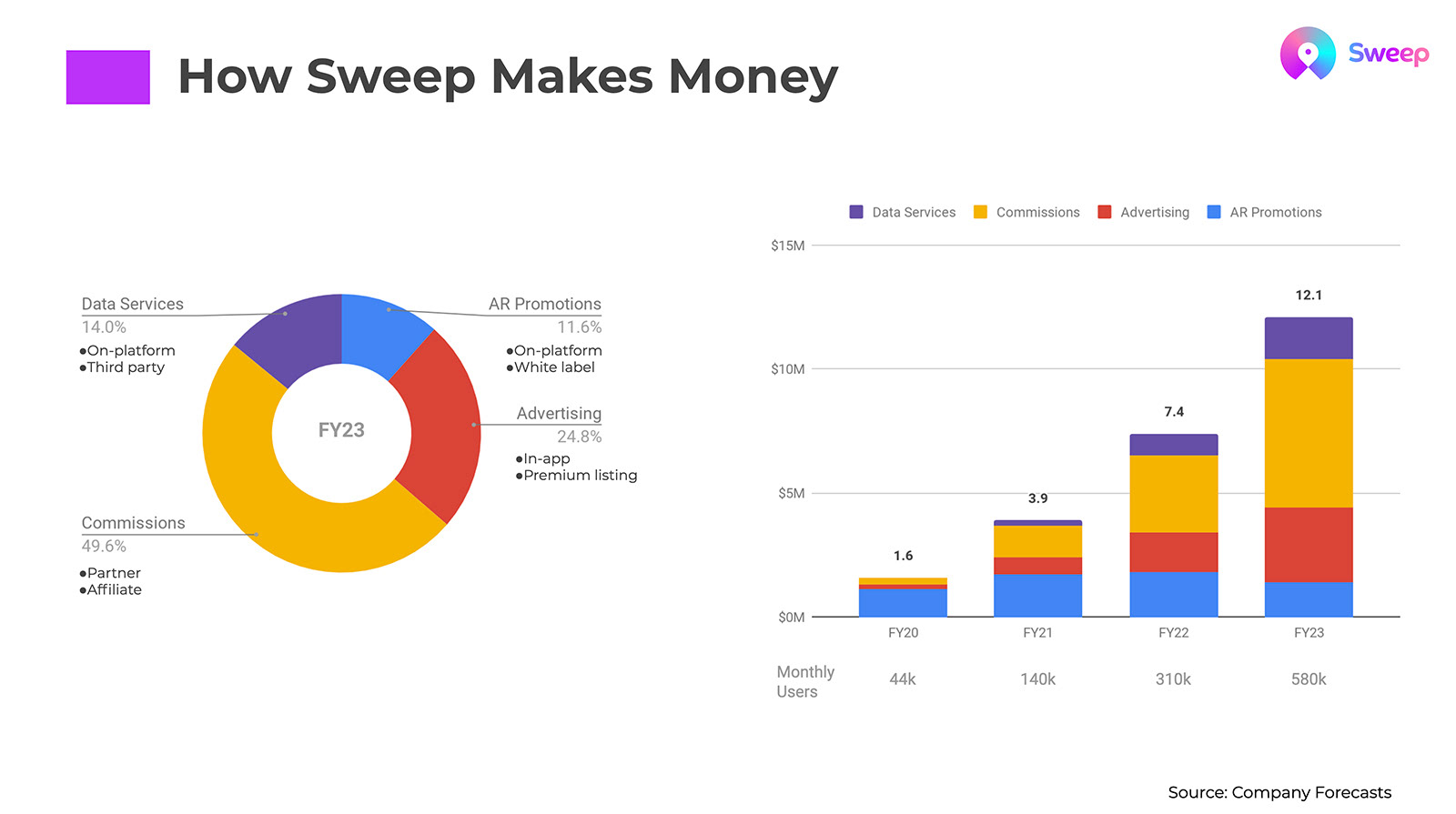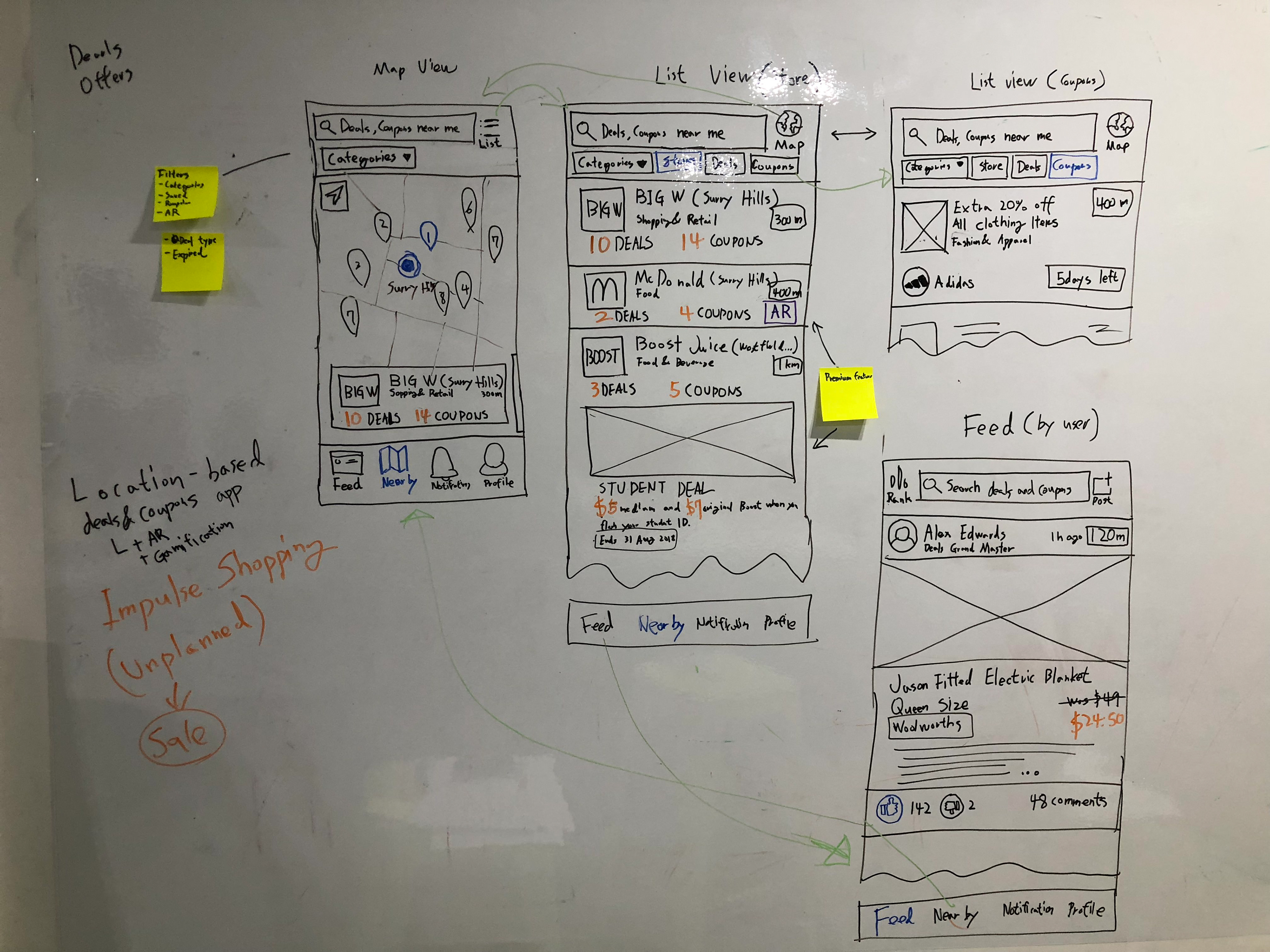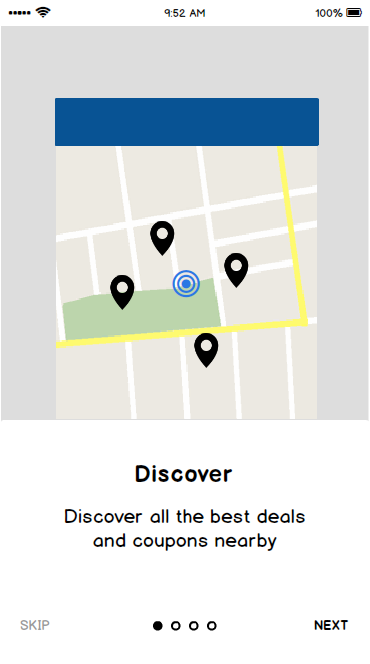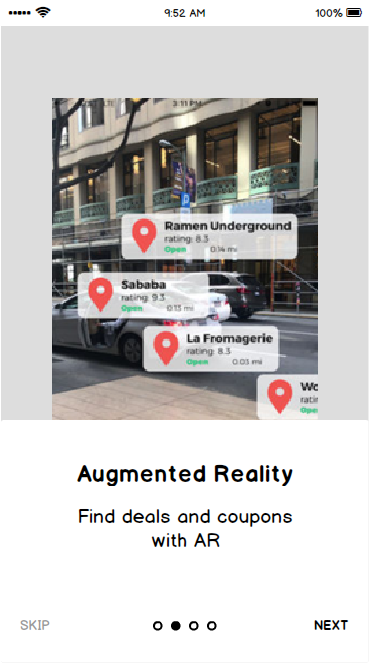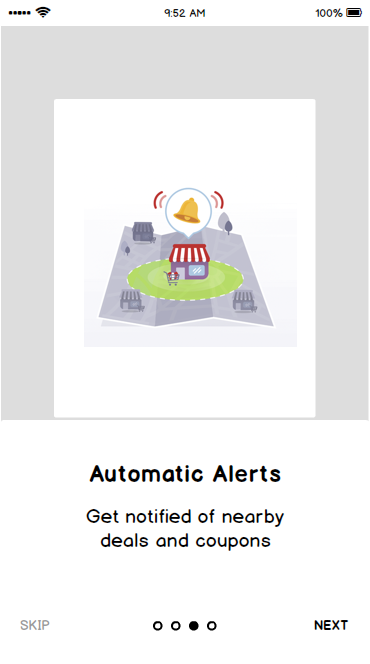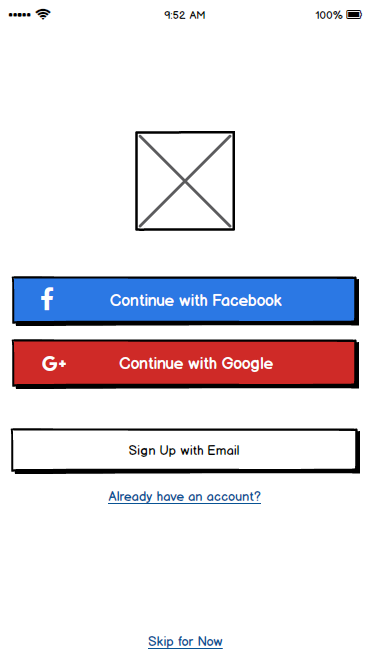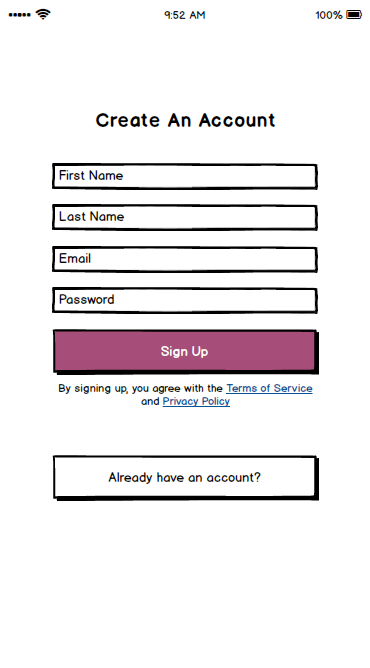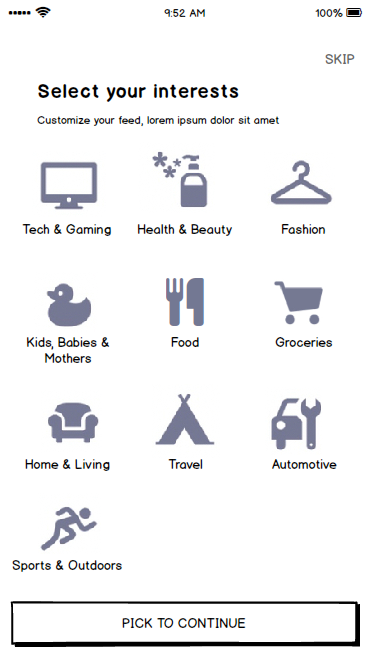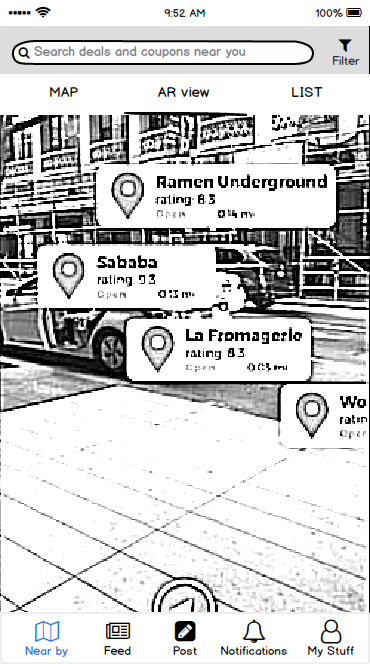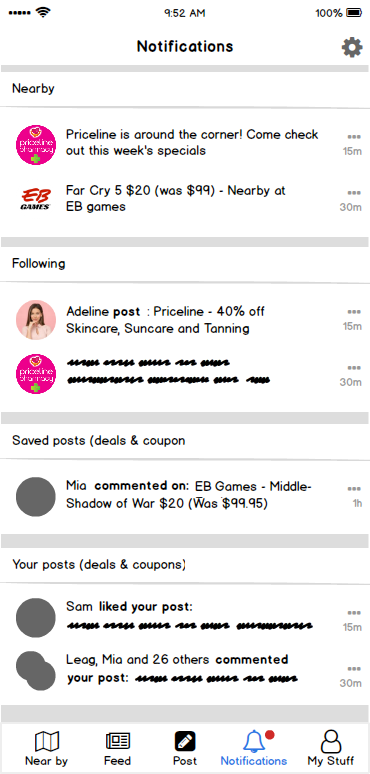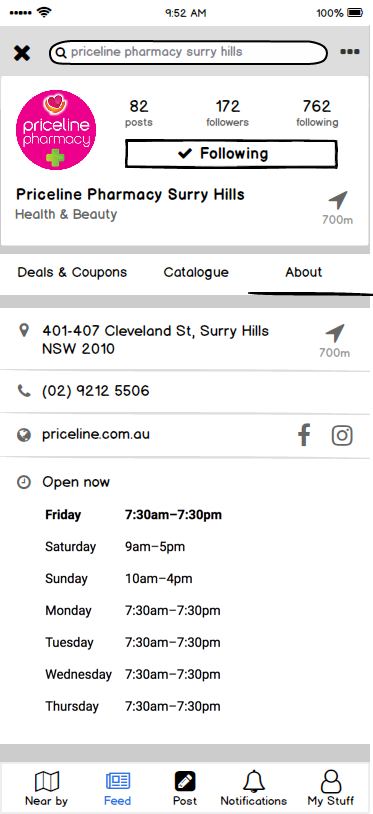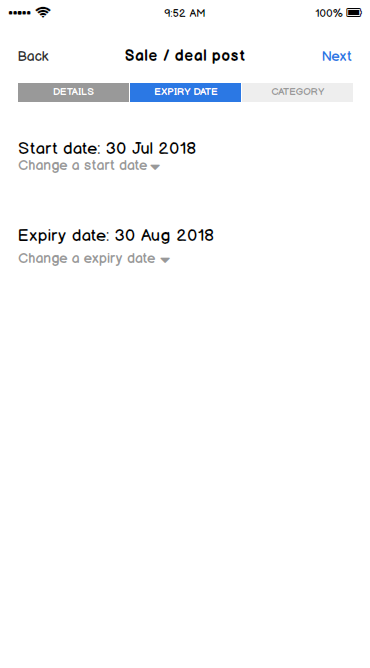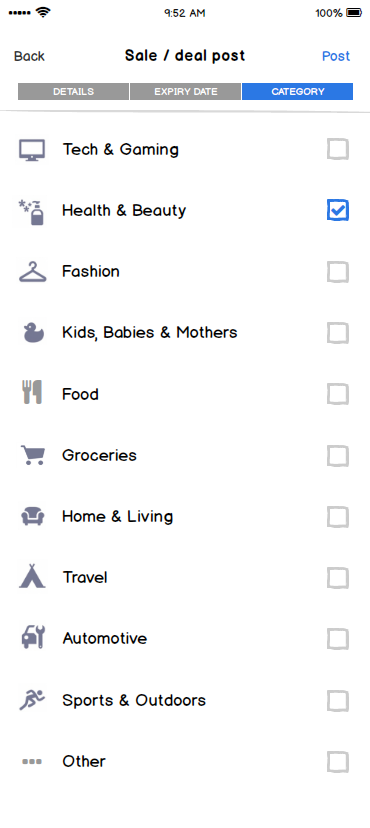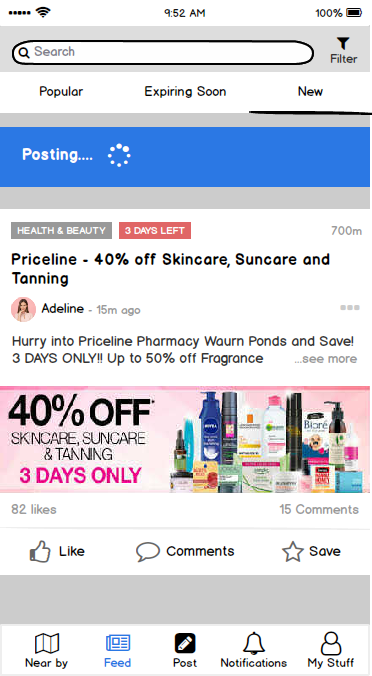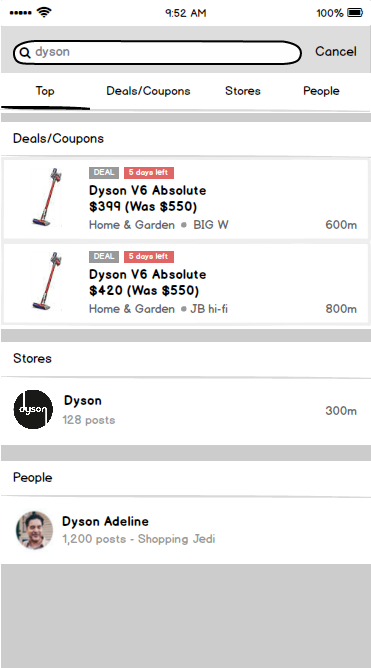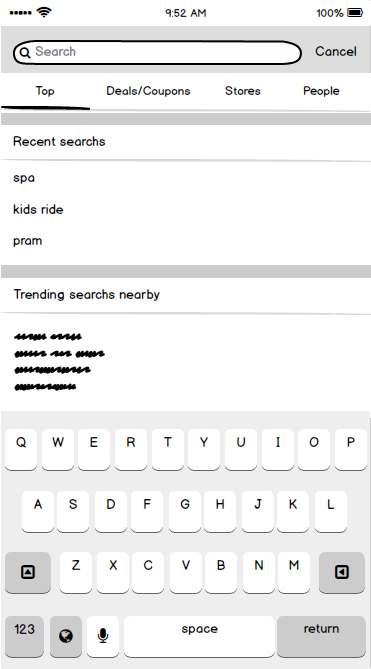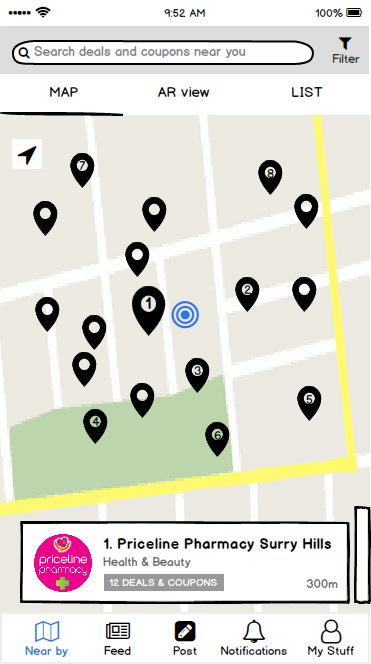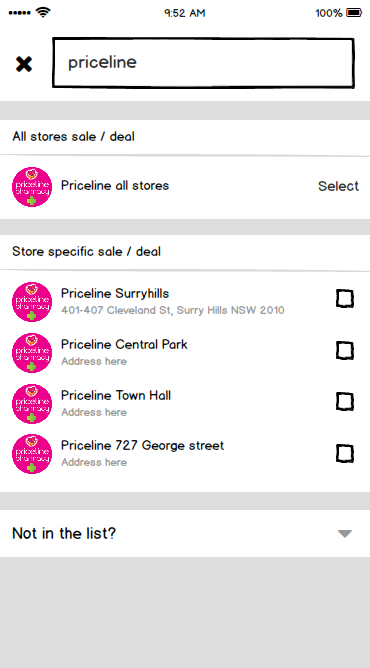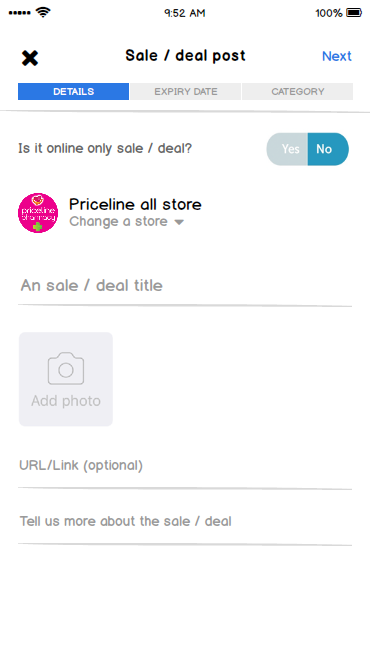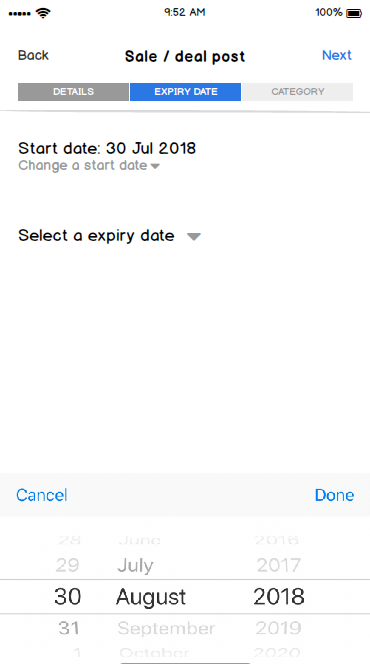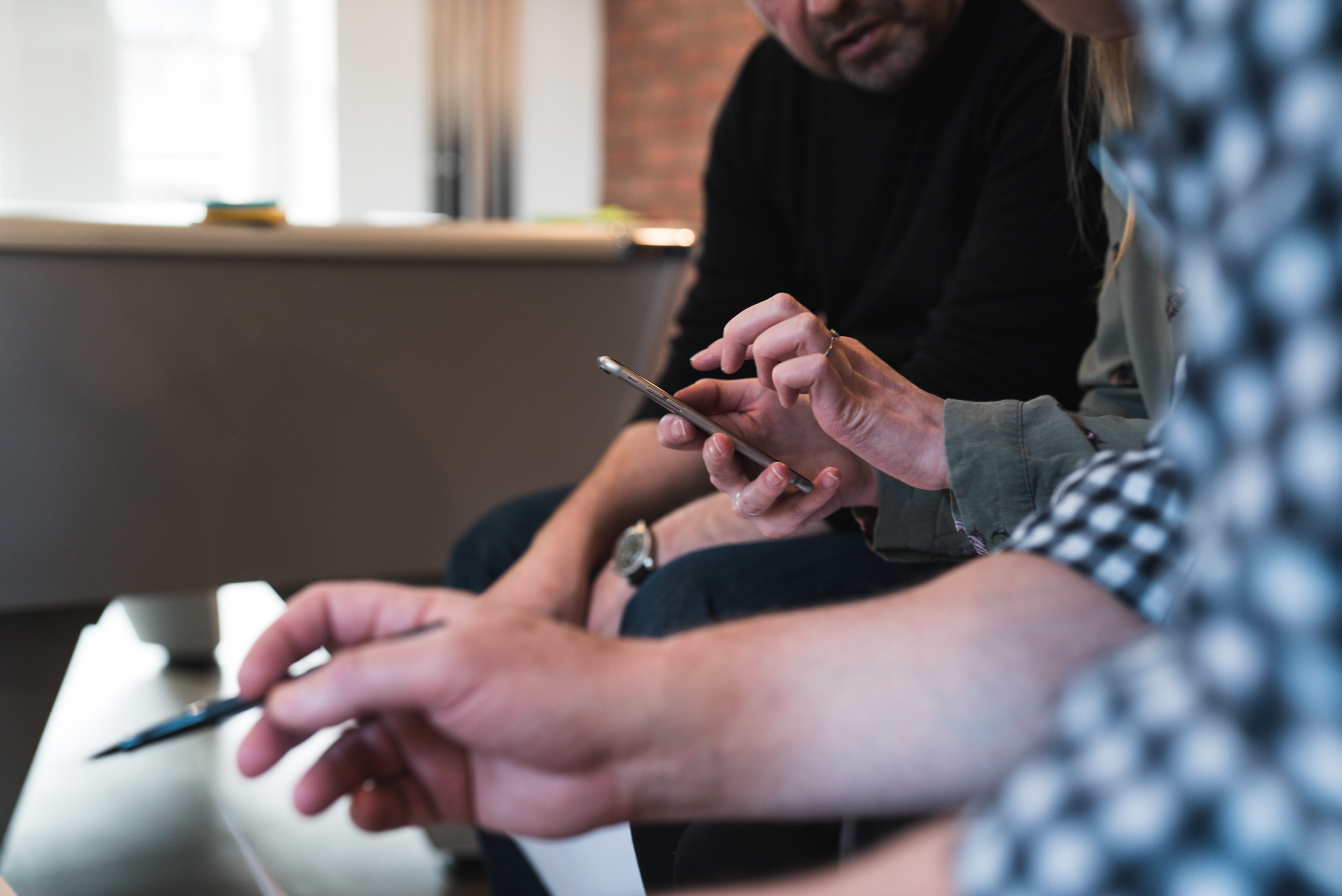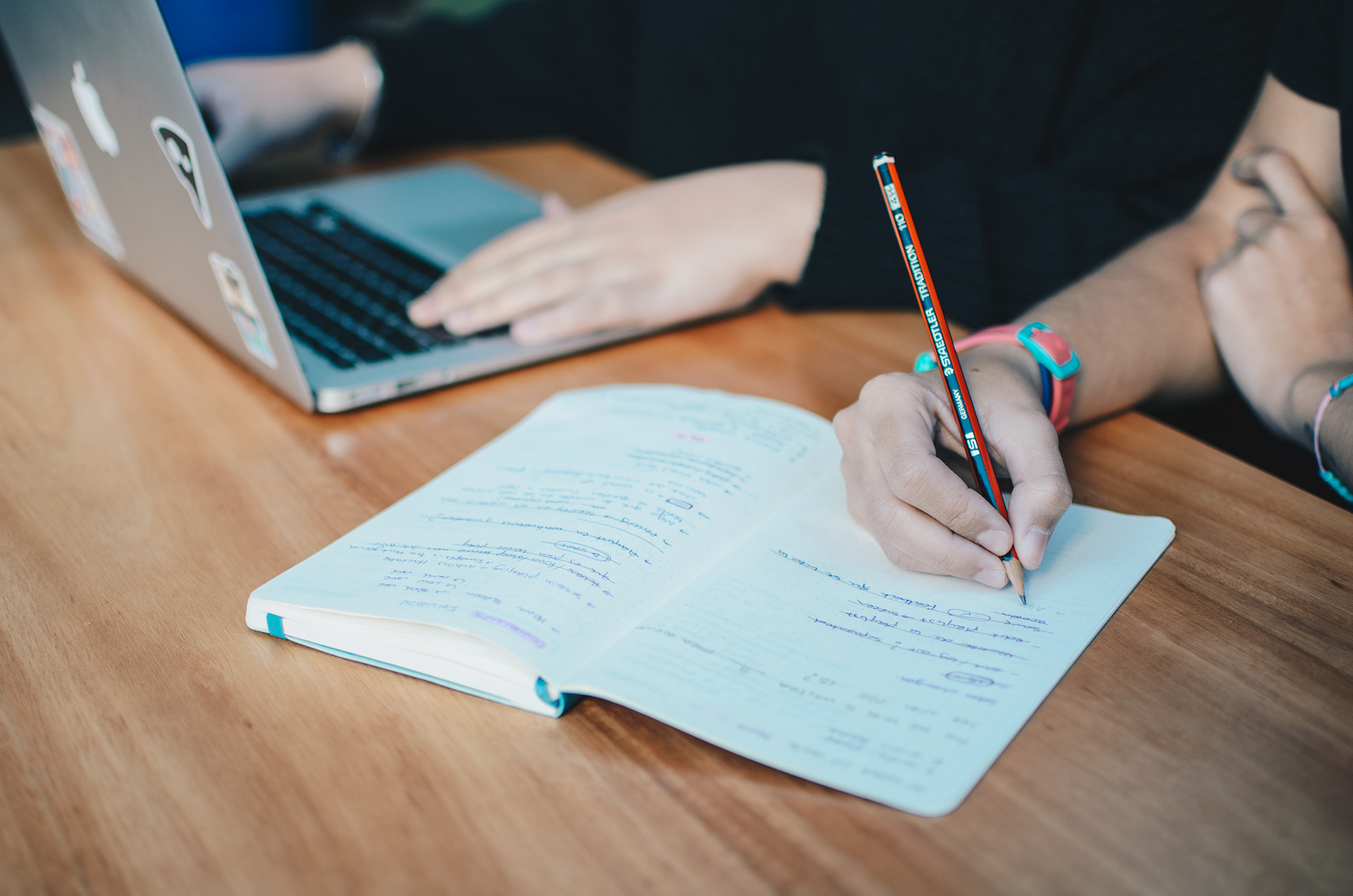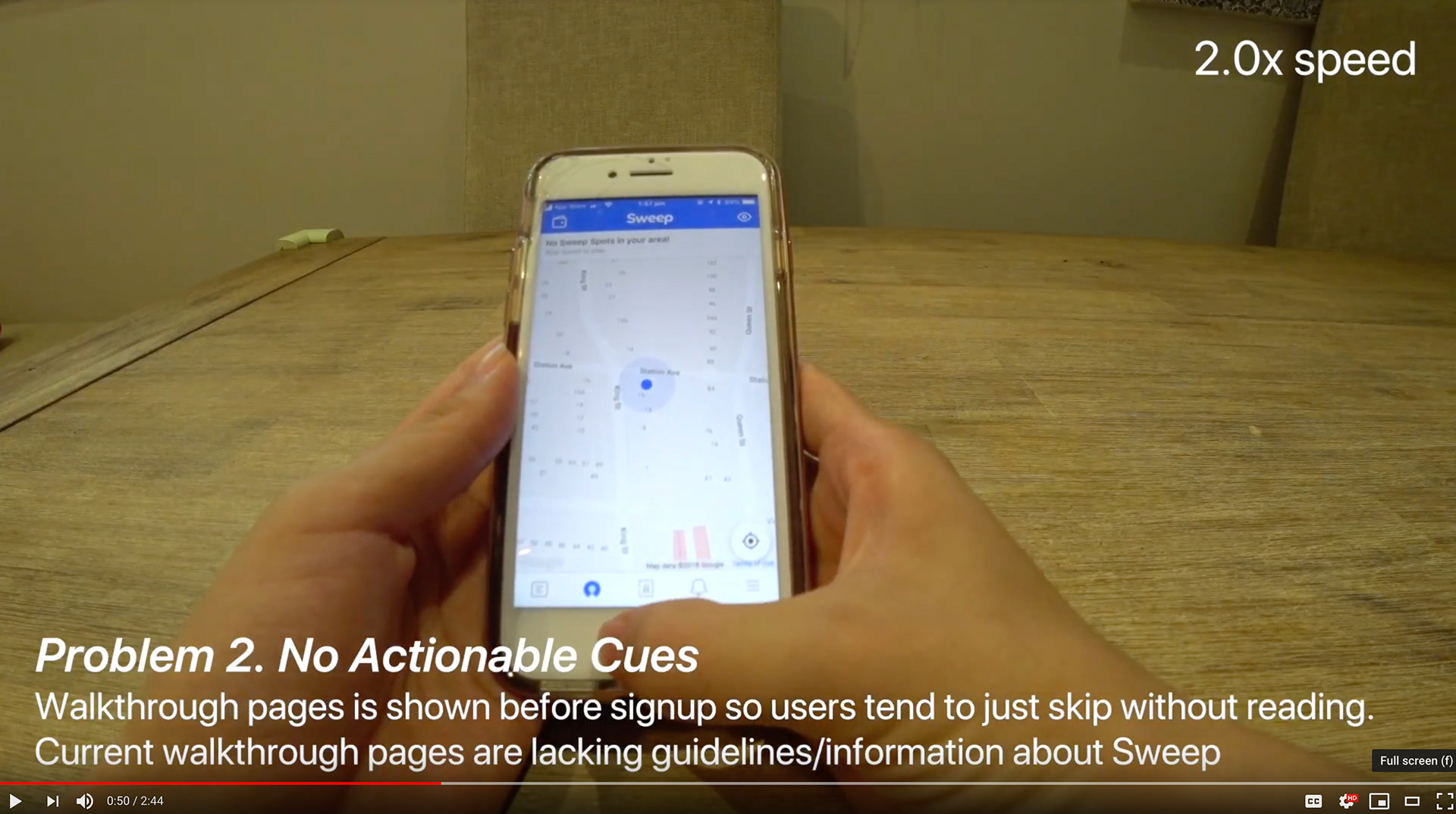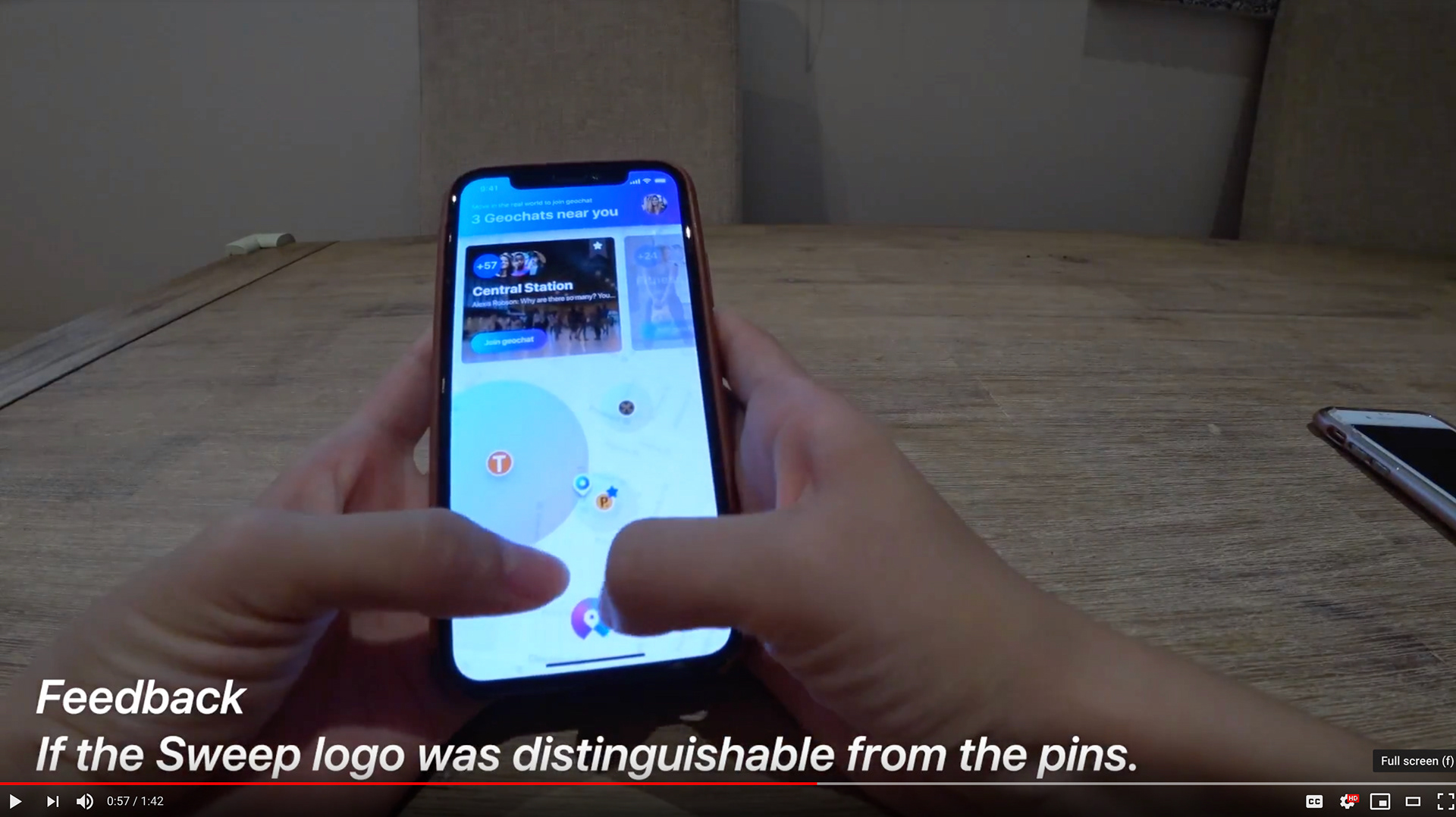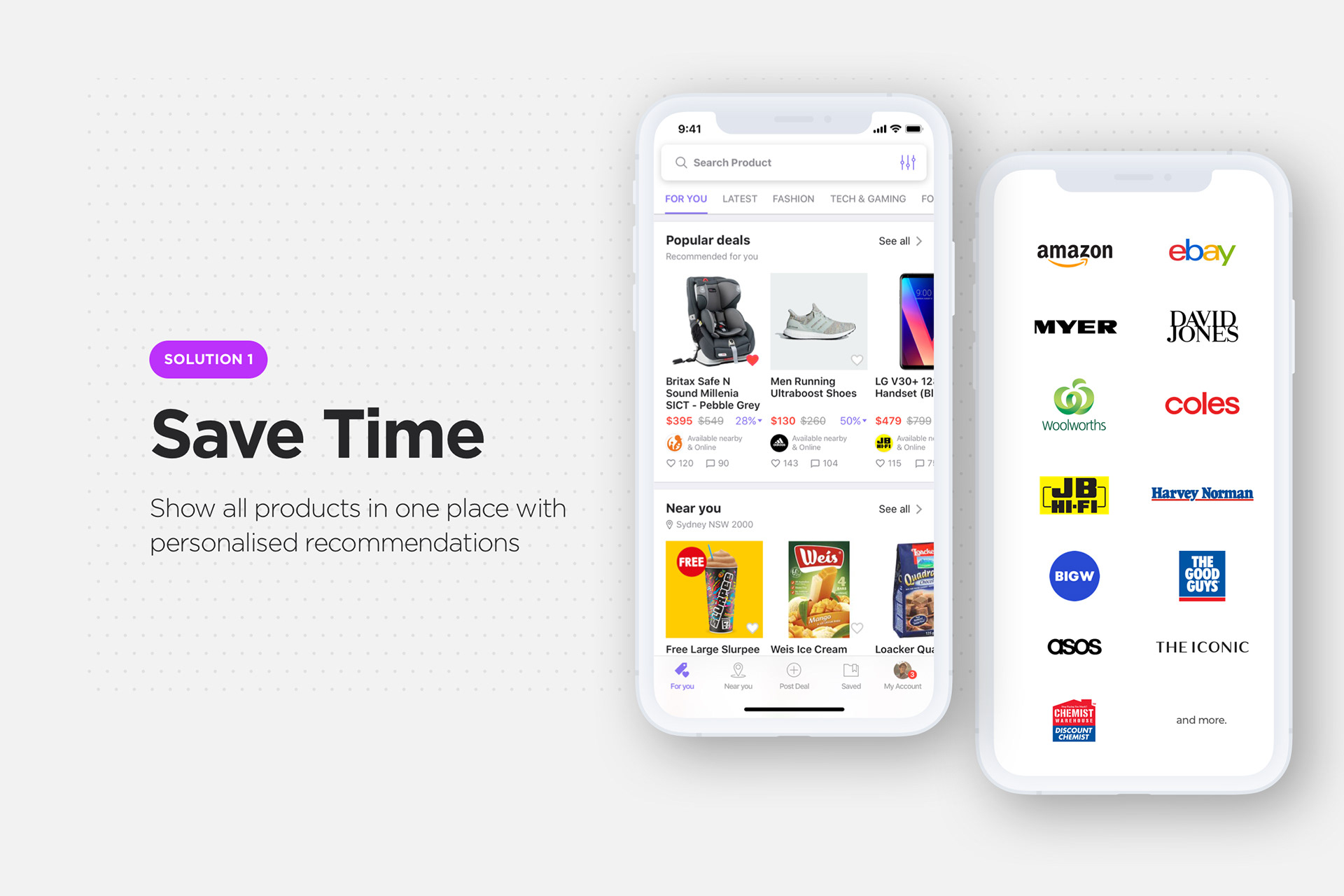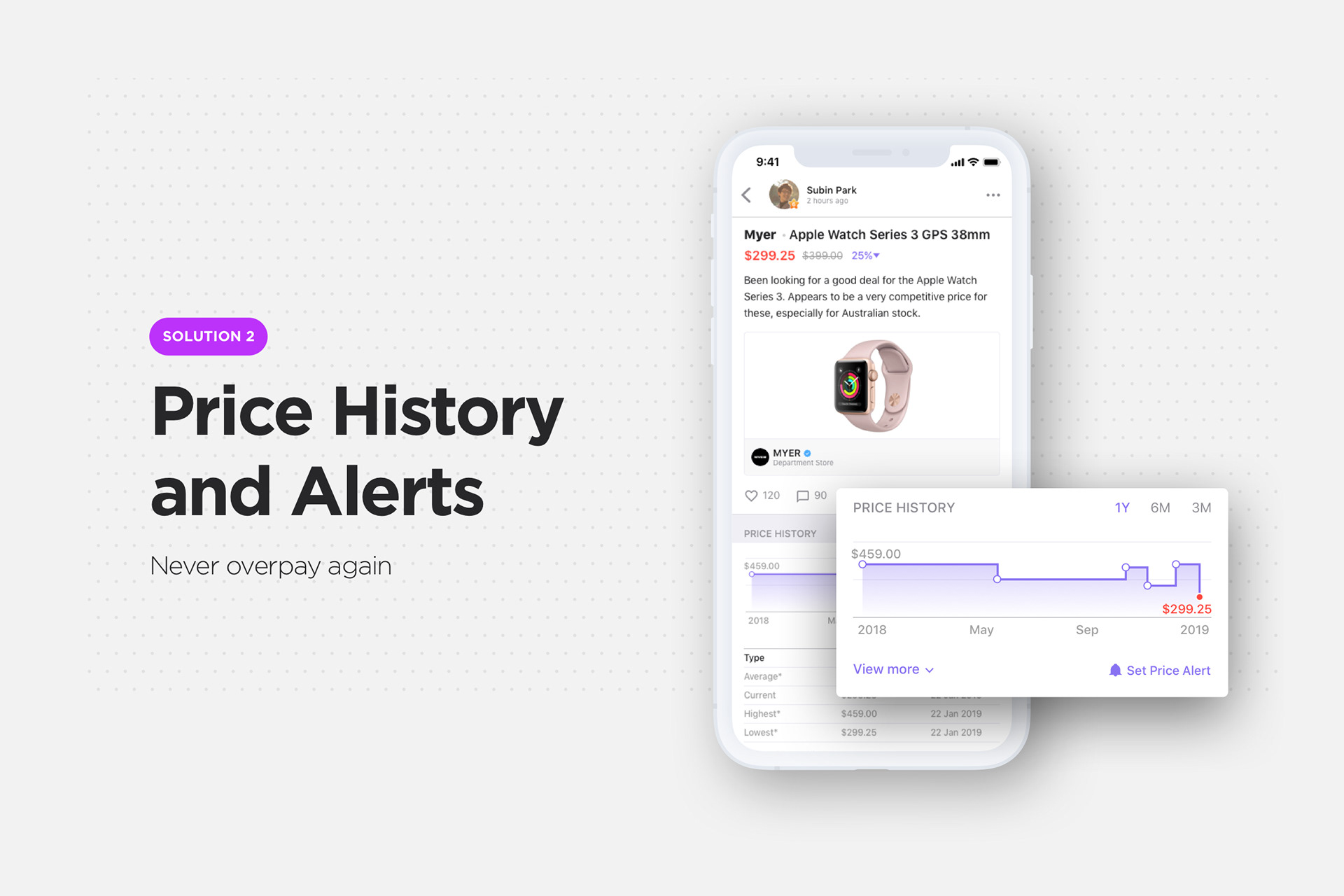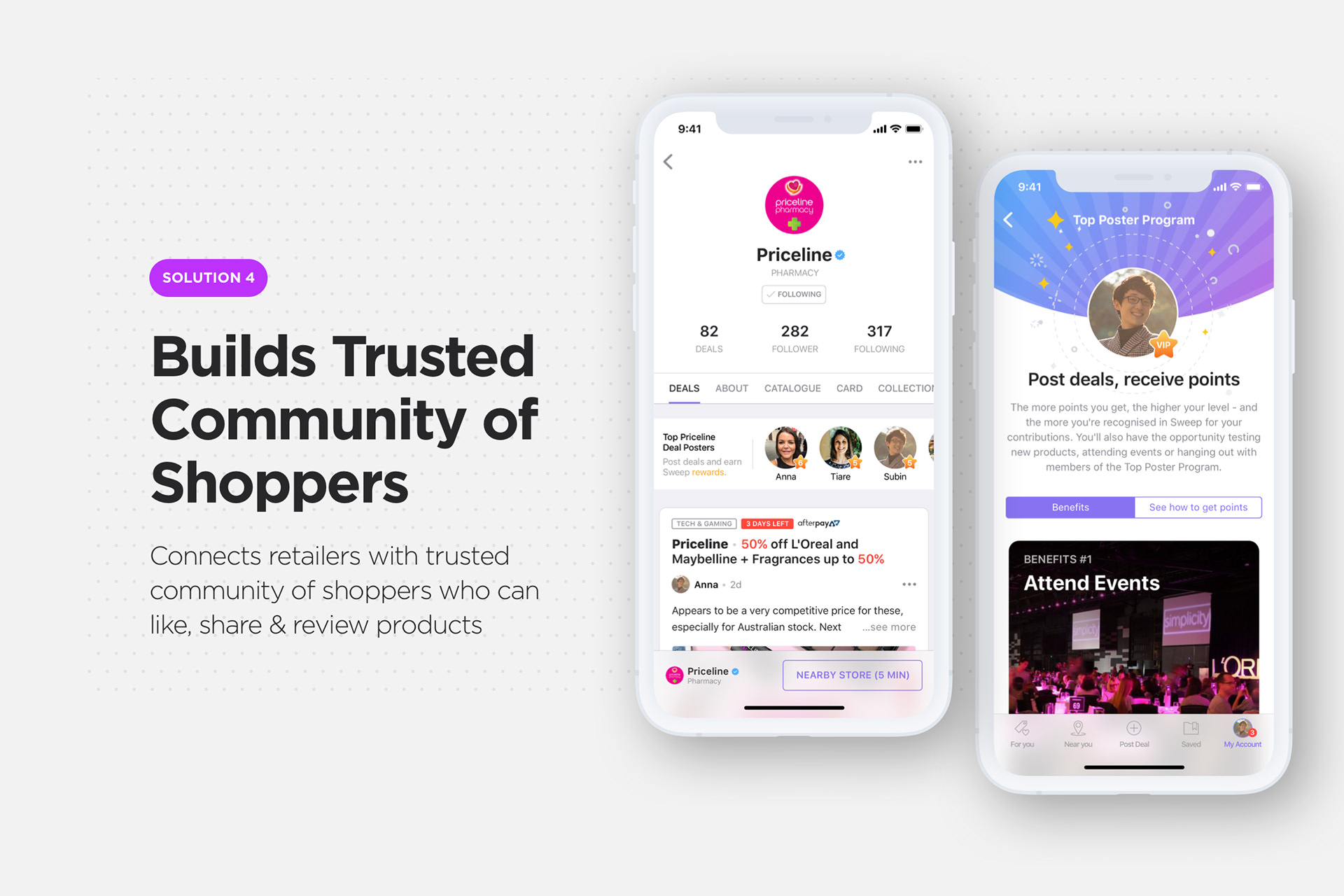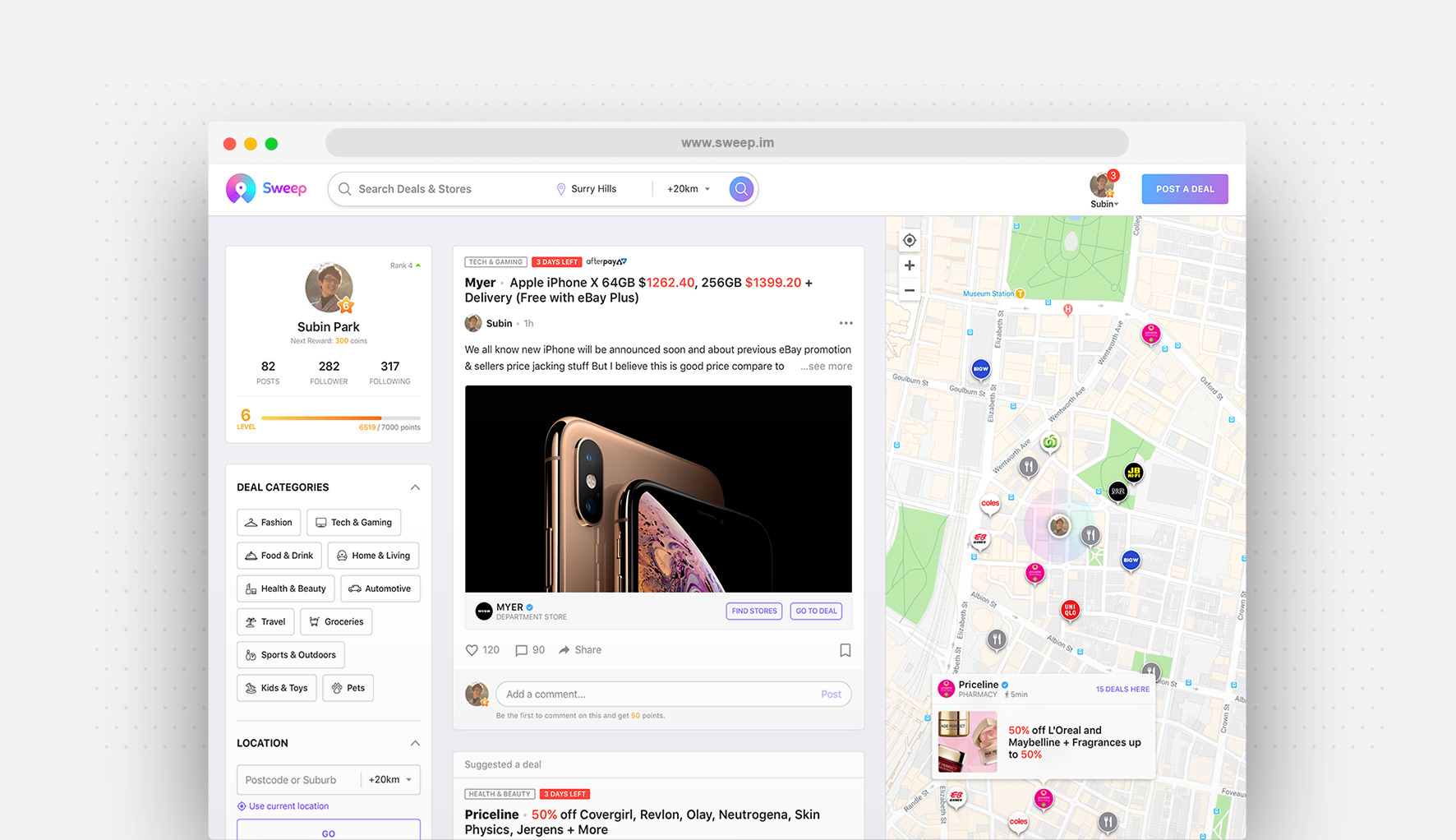 Acquire & Retain
- Partner referrals to build initial user base
- Backed by SEO, social and viral mechanisms to build organic traffic before profitability
- Once liquidity is reached within a vertical, drive growth with paid acquisition such as above-the-line-marketing
- Best deals, best location, best info - shareable content for social media 
- All users rewarded for buying and sharing – cashback, unique experiences, unlock exclusive features
- Top users rewarded for driving usage and new users
AR Activation with Partners
Achievements
Successfully led UI/UX of Sweep from concept to production, received multiple awards includes 2019 Finder Awards 'Best Shopping Innovation'.
Successfully translated concepts into user flows, wireframes, mockups, prototypes design that led to intuitive user experiences including native iOS app,  Android app and responsive React web application.
Developed the product roadmap visions and designed the AR deal finder, map finder, personalised recommendation engine, price history & price comparison engine, rewards system, loyalty card system, deal crawler and  AI shopping list.
Designed user flows & prototypes for various AR activation campaigns.
Drove the development of an AI with machine learning algorithms from concept to production (personalisation, classifies product types, identify keywords, extract prices from websites) and Google APIs/Integrations & location Content.
App Store Ratings & User Reviews


Finalist for 'Best Shopping Innovation' in 2019 Finder Awards.